ACCC wants to check broadband performance
Probes to help ID dodgy services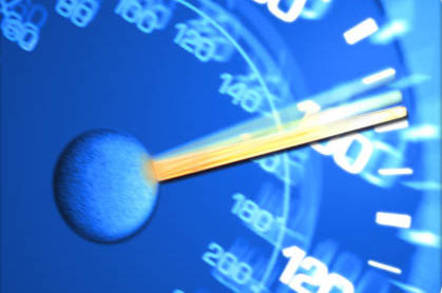 The Australian Competition and Consumer Commission has proposed a program to monitor and report broadband performance.
In a consultation paper published here, the regulator is looking for industry input into how a performance monitoring program could be rolled out. The ACCC wants to create a "robust" program to monitor data transfer rates and "other quality of service metrics".
It's asking the local industry to help identify a suitable testing regime, and to help define its scope.
As the ACCC explains, part of its thinking is to create a database that allows users to identify differences between ISPs that go beyond price comparisons. "Comparison data would not only serve to help consumers choose the 'fastest' or 'most reliable' service but would also enable consumers to weigh up their needs and budget to make an appropriate cost/performance decision", the consultation paper states.
The regime would also help the ACCC watch out for porkies in ISPs' marketing claims.
Mirroring the approach used in the US, New Zealand and the UK, the ACCC will look for end-user volunteers to take part in the program.
The regulator says it favours a hardware probe as the basis for the test regime, since this is less likely to disrupt users' normal activities, and it states that user data will not be logged by the test system.
The ACCC is also asking whether or not small business should be included in the test regime, how to select both regions and ISPs to take part in the tests, what services and speed tiers should be tested, and how many proges should be deployed.
As well as speed tests, the regulator is considering whether latency, packet loss, jitter, page download speed, and DNS performance should be included in the monitoring. ®
Sponsored: Minds Mastering Machines - Call for papers now open