Is NASA planning to send LAVA LAMPS to Jupiter?
Mighty Meccano centrifuge poses intriguing galactic question
You know how it is: you're crashed on the sofa quaffing a beer and staring pensively at your hypnotic lava lamp when you're suddenly struck by the overwhelming desire to find out if the 1960s design classic* would work on Jupiter.
Well, the good news is that Google software engineer Neil Fraser has answered this vital galactic question with the help of a tremendous Meccano centrifuge, a Nexus One Android phone and a digital video camera.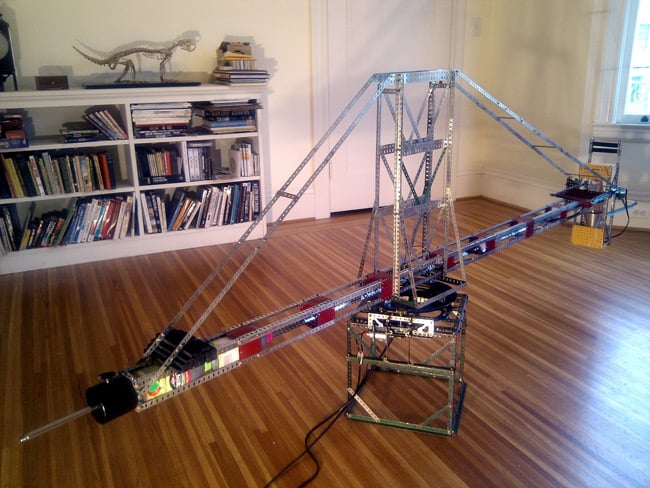 Neil explains that his monster "pans a diameter of 3 metres, weighs about 50 kilograms and rotates at 42 RPM" - sufficient to subject the lava lamp to 3 G - "slightly higher than Jupiter's gravity (2.3 G) and equivalent to launching in the Space Shuttle" - as measured on the Nexus One's G-Force app.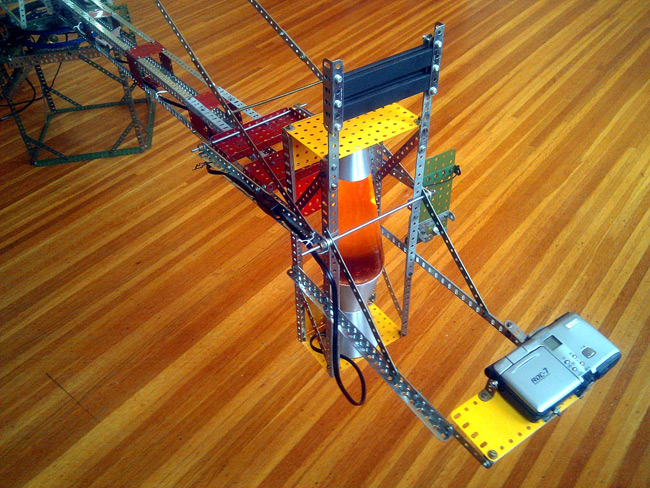 Running on a 12V motor and with a 120V supply for the 20 oz Lava Lamp ("the essential design element in any Google cube", apparently), the centrifuge packs some serious gearage...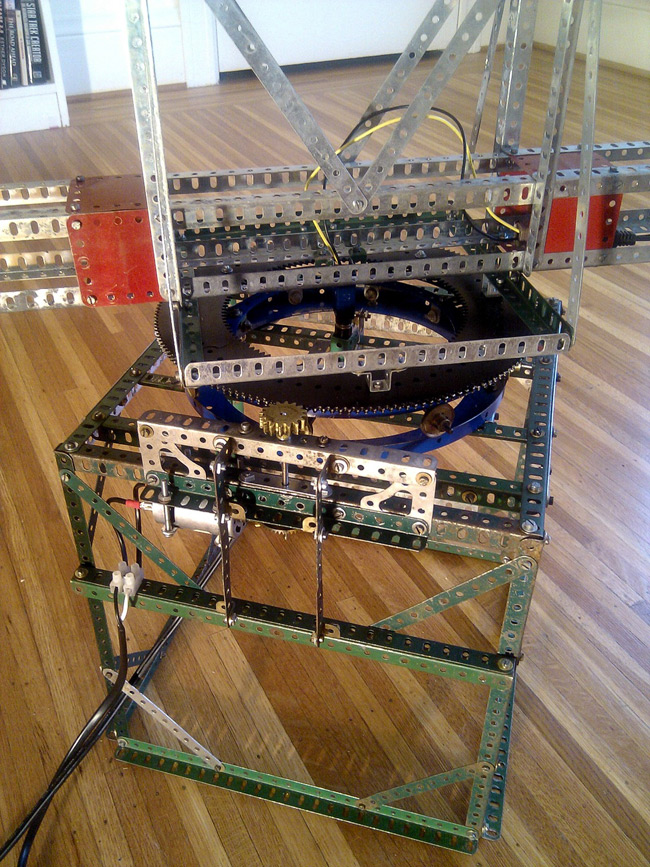 ...and some equally substantial counterweight action, involving "a big steel cylinder borrowed from the equatorial mount of my telescope", "two rectangular juice bottles filled with glass marbles and topped off with water" plus "a set of steel bars lashed to the top of the girders" allowing Neil to "fine-tune the total weight":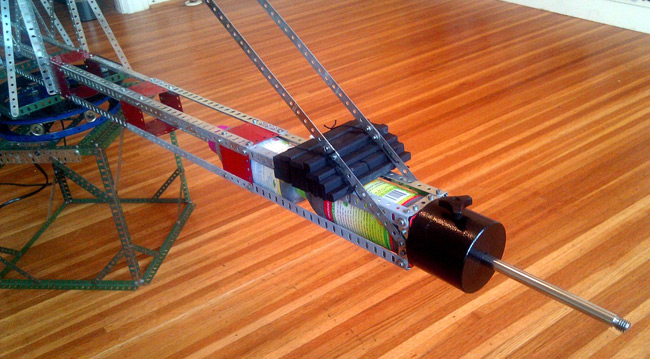 Neil says: "The centrifuge is a genuinely terrifying device. The lights dim when it is switched on. A strong wind is produced as the centrifuge induces a cyclone in the room. The smell of boiling insulation emanates from the overloaded 25 amp cables.
"If not perfectly adjusted and lubricated, it will shred the teeth off solid brass gears in under a second. Runs were conducted from the relative safety of the next room while peeking through a crack in the door."
So, will a lava lamp work on Jupiter? The answer is a resounding yes:
Neil conducted his audacious experiment back in 2010, but if you think we've been a bit slow out of the blocks on this one, the several readers who recently flagged it up correctly insisted that there's no statute of limitations on covering this level of garden-shed engineering.
Furthermore, when we got in touch to ask Neil for permission to use his snaps, and he kindly sent over an extra pic of him and his magnificent creation at NASA's Ames Research Center: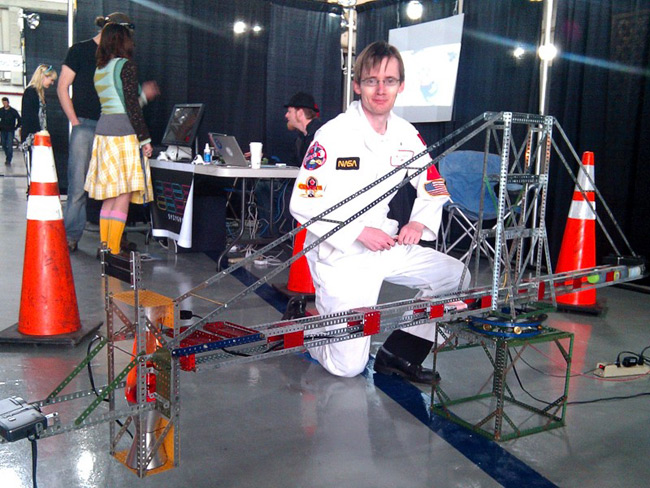 Our conclusion is that NASA is actively investigating extraterrestrial lava lamp tech, perhaps for deployment on a future manned Jovian jaunt, and possibly to exert a calming effect on potentially bothersome onboard computers. ®
Bootnote
*The lava lamp was invented in England in 1963 by Edward Carven Walker. Apparently, Walker was supping a pint in a pub and spotted a fabulous lighting "contraption made out of a cocktail shaker, old tins and things". Suitably inspired, he worked to make the world a better, and more globulous, place.
Sponsored: Minds Mastering Machines - Call for papers now open