Don't trash-talk the boss on Twitter: Oz judge
Federal Magistrates Court declines to overturn High Court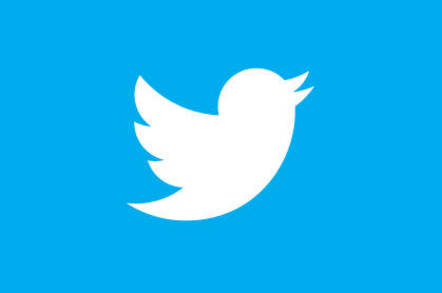 Australia's Federal Magistrates Court has sparked an argument about Internet speech freedoms by declining to issue an injunction preventing a federal public servant's dismissal over her use of Twitter.
It should be noted that while there is a real risk the public servant, Michaela Banerji, could be dismissed, her fate is still in the hands of her employer, the Department of Immigration. The Department had already given the court a commitment that it would not act until all internal review processes were complete. Ms Banerji would, the court says, also have a 14-day appeal period should that take place.
The case is outlined by the Sydney Morning Herald, here.
The court's judgement centres on Ms Banerji's use of Twitter under the handle @LaLegale to criticise the government, the Department and Departmental spokesperson Sandi Logan, who tweeted as @SandiHLogan. According to the judgement, Ms Banerji is employed by the Department as a "public affairs officer".
Although Ms Banerji's account was operated under a pseudonym, she was identified during an internal review, and the Department agrees that the reviewer has recommended her dismissal.
Ms Banerji sought the Federal Court injunction on several grounds, including a claim "that any finding of a breach of the APS Code of Conduct for expressing a political opinion contravenes the implied constitutional freedom of political communication", and that this freedom overrides her contract of employment.
Judge Warwick Neville disagrees, stating that "The unbridled right championed by Ms Banerji, which she says Kirby J articulated, does not exist" (referring to comments made by Justice Michael Kirby of the High Court in the case known as ABC versus Lenah Game Meats).
"Further, the on-going jurisprudence of the High Court in relation to the implied right of political expression has confirmed the limitations to which Kirby J referred, such that, as with 'rights' generally, they are not unbridled or unfettered," the judgement states.
"I do not see that Ms Banerji's political comments, 'tweeted' while she remains (a) employed by the Department, (b) under a contract of employment, (c) formally constrained by the APS Code of Conduct, and (d) subject to departmental social media guidelines, are constitutionally protected."
In any case, the judgement also seems to imply that the injunction would have merely replicated undertakings already given by the Department relating to Ms Banerji's employment. The Department's undertakings preserving Ms Banerji's position during the review meant "there is neither utility nor need for an interlocutory injunction to issue." ®
Sponsored: Minds Mastering Machines - Call for papers now open