Court hearing on Icahn's Dell buyout block set for Friday
Listen judge, Icahn't with these people, they're changing voting rules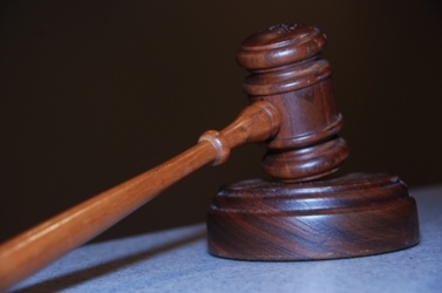 Carl Icahn's attempt to get the courts to intervene speedily in Michael Dell's bid to take the firm private has been delayed until Friday.
The Delaware Court of Chancery has scheduled a conference for Friday on Icahn's request for an expedited hearing in the case.
The activist investor wants the court to stop Dell from changing voting requirements and force the firm to schedule its AGM earlier in the hopes of getting his new slate of directors onto the board. Icahn has called Michael Dell's latest moves "an outrageous attempt" to "change the rules".
Icahn argues that the later date for the vote proposed by CEO Michael Dell will effectively give voting rights to late buyers of the stock – weakening the votes of long-term investors – while the "tally rule change" that Dell has asked the Special Board Committee to effect – which would mean it would no longer count abstentions as "no" votes – would make it easier for Dell and Silver Lake to prevail.
If Icahn manages to make his case for expediting the lawsuit, the court could set a date for the proceeding then. To prove that the case needs to be hurried along, Icahn will have to show that he is at risk of irreparable injury.
According to Businessweek, Icahn isn't the only investor suing Dell for its voting rule changes - six pension funds have also sued in the Delaware Court of Chancery over the abstained votes issue and over the further delays to the shareholder vote on the Big Mike's offer.
Dell and its directors "cannot use the corporate machinery to rig the election", the funds said in a complaint.
Michael Dell and his partner Silver Lake managed to convince the special committee to accept his sweetened deal to take the firm private on the condition that abstentions no longer count as "no votes". Dell and the board set a new 12 September date for the shareholder vote, the fourth time the vote has been scheduled, ahead of the annual general meeting set for 17 October.
Icahn said in court papers that the question before the court is "whether our law will allow these directors to act as Platonic guardians, repeatedly refusing to take 'no' for an answer on the merger, stacking the cards in its favour and deliberately postponing the annual meeting".
The investor and his partner Southeastern Asset Management are proposing a plan to buy back shares and keep the company public.
The Delaware court has already considered arguments on expediting class action cases over the Dell buyout, but decided in June that the board had done enough to protect shareholders.
Now that the board has changed the voting rules and gone 13 months without an AGM, the court may be persuaded to change its mind. ®
Sponsored: Minds Mastering Machines - Call for papers now open