Australian government websites in "compulsory mod" mode during election campaign
Caretaker conventions mean politicised comments are forbidden for the duration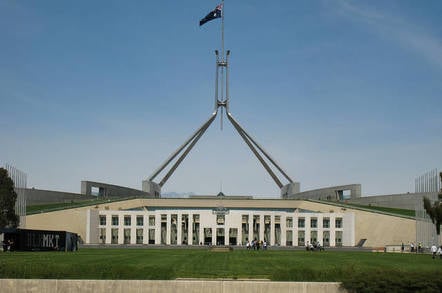 Australian federal government websites – everything in the gov.au domain that's managed at the federal level – are frantically putting moderators onto anything that resembles online engagement.
From the time that the Prime Minister visited the Governor-General in Yarralumla to request that she dissolve the parliament, "caretaker conventions" came into play – and that covers most government activities.
Among other things, the resources of the government – including its IT resources – should not be used to convey political messages.
Enter the curious interaction between the caretaker conventions and the Internet. To avoid the anger that government kit will be serving political bits, admins are urged, according to this guidance, to advise their users that forums and chat rooms will be moderated until after the election.
Should there be a high risk of someone expressing a political message using gov.au resources, admins are advised to temporarily halt interactive elements of their sites.
Far more ticklish, of course, is agencies' use of Facebook, YouTube and Twitter accounts, for which the posting of new content may be suspended for the duration of the caretaker period. ®
Sponsored: Minds Mastering Machines - Call for papers now open