Werner Herzog's latest film warns drivers not to text while driving
Public service message sponsored by AT&T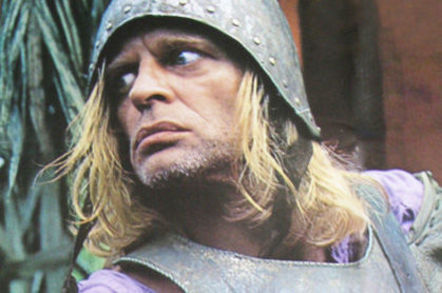 Famed German filmmaker Werner Herzog has teamed up with US mobile carrier AT&T to produce a short documentary film, warning of the dangers of texting while driving.
The 35-minute film (embedded below) features frank and occasionally heart-wrenching interviews with drivers who were responsible for traffic accidents after texting behind the wheel, as well as with family members of accident victims and police who responded to the incidents.
The film, entitled From One Second to the Next, is part of AT&T's It Can Wait campaign aimed at discouraging texting while driving, particularly among teens. The carrier's own research has shown that 43 per cent of teens admit to having done so.
A separate study by Virginia Tech university's Transportation Institute found that texting while driving increases a driver's chances of being involved in a crash or a "near crash event" by 23.2 times.
Herzog's film presents viewers an unflinching portrait of the outcomes of such events. In one segment, a mother relates how she stays up nights listening to the sounds of the ventilator that keeps alive her son, who was struck by a driver who was texting at the time. In another, a man says that "I love you" was the last text message he sent before causing an accident that killed three people.
Herzog is certainly no stranger to such grim subject matter. In his 2005 documentary Grizzly Man, he is seen on camera listening to an audio recording of the unedited last moments of a man who was killed by bears. His most recent documentary feature was 2011's Into the Abyss, which told the stories of two men convicted of a triple homicide in a style similar to that of From One Second to the Next.
Herzog has also directed dozens of fictional films, but this is the first time he has produced a short film at the request of a company. Still, the filmmaker says that it was the project itself that attracted him, and that he had no qualms about accepting AT&T's funding.
"It's very easy to reconcile that," Herzog told the Associated Press. "This has nothing to do with consumerism or being part of advertising products. This whole campaign is rather dissuading you from excessive use of a product. It's a campaign. We're not trying to sell anything to you. We're not trying to sell a mobile phone to you. We're trying to raise awareness."
The 70-year-old Herzog went on to explain that he was interested in exploring the subject of texting while driving because he sees it as emblematic of a shift taking place in society.
"There's a completely new culture out there," Herzog said. "I'm not a participant of texting and driving – or texting at all – but I see there's something going on in civilization which is coming with great vehemence at us."
AT&T plans to distribute copies of Herzog's film to 40,000 US high schools in time for the back-to-school season, as well as to hundreds of government organizations and safety groups. ®
Sponsored: Minds Mastering Machines - Call for papers now open