Oracle automates master data management workflow
Governance wonks and DBAs: this module's for you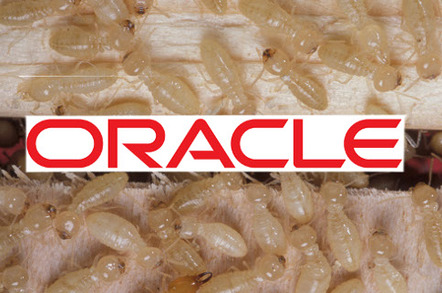 Oracle has released a new product aimed at automating some master data management (MDM) chores.
MDM is often spoken of when software companies discuss "a single version of the truth", shorthand term for the tricky problem that arises when a company deals with related-but-differentiated entities.
A single version of the truth is desirable because businesses and individuals don't always identify themselves in the same way. Consider, for example, that you have a customer called "ABC Corp" that, for some reason, changes its name to "ABC Corporation". Records for ABC Corp need to be associated with those for "ABC Corporation" so that your applications represent them as one entity, not two different companies. Now consider that you acquire a business and that in its database "ABC Corp" is called "ABCC". You now need to ensure that "ABCC" is also identified as ABC Corp.
MDM is also important within organisations. Consider an account manager who inherits their predecessor's clients. The act of altering permissions so that the new manager can see records of the the old manager's clients also needs MDM.
Changes to data that require MDM can happen hundreds of times a day inside large organisations. Handling those requests is not rocket science and nor does it tax database administrators unduly. But if it is done poorly, things go awry: a new account manager needs to know that ABC Corp and ABCC are the same organisation to do his or her job. Account management is also a reasonably tame example: there's potential for all sorts of governance hassles if ABC Corp and ABCC aren't treated as a single entity for accounting purposes.
Oracle's new offering in this field, a Data Relationship Governance module, isn't technically startling, as it comprises a workflow tool to make it easier to initiate and track MDM change requests. Faster and more accurate processing are touted as the outcomes, and while again that's not a startling benefit it is one that will make a difference to many businesses.
Database administrators also stand to benefit, as anything that keeps data quality high means a lesser chance of being dragged into data hygiene issues. ®
Sponsored: Minds Mastering Machines - Call for papers now open