Amazon to ship Android-based gaming console by year's end?
Sources claim Kindley console could be ready for the holidays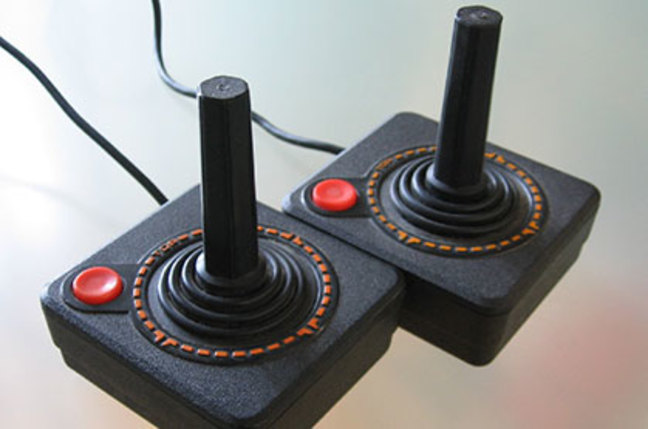 Online mega-retailer Amazon may be planning to release an Android-based gaming console by the end of the year, if rumors prove correct.
Citing "those ... who have knowledge of the in-development hardware," Game Informer claims Bezos & Co. may be readying the device to ship by "Black Friday" – the day after the US Thanksgiving holiday, traditionally the start of the holiday shopping season, which this year falls on November 29.
Details of the plan are virtually nonexistent, but this isn't the first time El Reg has heard murmurs that Amazon may be planning to broaden its hardware line beyond its Kindle e-readers and tablets.
In May, The Wall Street Journal reported that Amazon was operating a secretive facility in Apple's hometown of Cupertino, California, known only as "Lab 126," where it was working on at least four hush-hush hardware projects.
Two of those were said to be Amazon-branded smartphones, a perennial topic of discussion among rumormongers. A third was thought to be some kind of set-top device for streaming Amazon Prime video (Chromecast competitor, anyone?).
Details of the fourth project were less clear. The WSJ reckoned it might be some sort of standalone streaming audio player, but those are a bit passé in the age of the smartphone. Could an Android-powered gaming console be the answer?
Maybe, but if Amazon is planning to get into the gaming biz this Christmas, it will face tough competition. Both Microsoft and Sony are expected to launch their next-generation consoles in the same period, and many customers have already preordered one or the other.
Amazon's wouldn't be the first gaming device based on Android, either. Nvidia released its portable Shield device at the end of July, and sales of the Kickstarter-funded Ouya microconsole have been modest.
Still, there's reason to believe Amazon may be able to outflank these competitors in the Android gaming market, owing to its strong brand and its mature sales infrastructure.
The Amazon Appstore already works on most current Android devices as well as Kindle tablets, so adapting it for an Android-based console should be trivial. Earlier this week, Amazon opened its developer program to web-based content in addition to native apps, giving Appstore customers access to offerings from a wide range of developers. And when your Reg hack checked on Friday, Amazon's top ten bestselling apps were all games. ®
Sponsored: RAID: End of an era?