Violin veep: Can't talk about our IPO, but hey, we love the channel!
Storage biz wants to expand EMEA channel partnerships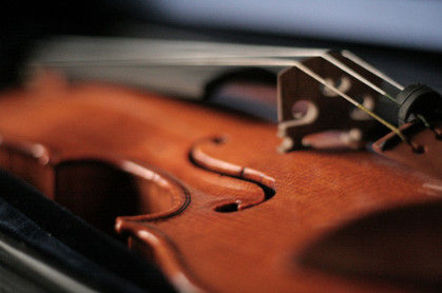 Stephen Rose, Violin Memory's senior vice president for EMEA and Latin America, says Violin Memory is committed to its European channel and and wants to extend the company's field organisation to bring in more business.
Violin is currently using 19nm MLC NAND from Toshiba in its 6000-series all-flash arrays. Toshiba foundry partner SanDisk sees 19nm as a 1X technology, with 1Y (18nm-15nm say) coming later this year and 1Z (sub-15nm coming, we estimate, in 2015. It seems likely that a change to the use of sub-19nm flash by Violin is on the way.
That suggests Violin will get 1Y chips later this year, with a 6000-series refresh based on the new chips. It probably means a capacity jump first and foremost, with an associated fall in the $/GB cost.
Rose confirmed that Violin had filed its SEC Form S-1 form in preparation for an IPO, but there is no copy of the form publicly available yet; the S-1 having been filed under the Jumpstart Our Business Startups Act, which enables the S1 to remain confidential until three weeks before the issuer decides to go public. According to Bloomberg, Violin's S-1 was filed in September 2012, ten months ago.
Because of S-1 restrictions, Rose says, Violin can't talk about how well its business is doing, although he did say the memory firm is "holding its own in Europe as a growth story."
This puts it at a disadvantage compared to companies like Pure Storage, Nimble Data, Tintri, Veeam and other fast-growing startups which can boast about their growth figures to encourage new customers to come on board.
Channel-wise, Violin has two global resellers; Dell and Fujitsu. It says such deals are one level below an OEM relationship. It also has many local resellers. Rose said: "In EMEA we are channel-focussed. We have a few named accounts [but] only if the customer wants it."
The channel finds the deals and Violin helps them bring the deal in, with the channel closing the deal, Rose told Channel Reg. But: "There are a few government institutions and big banks that won't go via the channel and must buy direct."
The channel partner who brings such a deal to Violin gets a retained margin, though.
Rose said Violin is putting effort into developing the channel; resources, engagement and recruitment: "We're out interviewing for a few roles in EMEA. … I've got a very good field organisation already … We're building it out."
Violin is looking at growing in the Middle East, Scandinavia and Russia, even though they have "not had much business there." The company wants more business from the edges of its EMEA operations and, El Reg guesses, from its EMEA channel generally.
Clarity in deal recognition and expanded channel resources should help improve a situation that looked a little rocky last year. ®
Sponsored: Minds Mastering Machines - Call for papers now open