Sony refuses to flog off Spider-Man lab and other entertainment wings
Cash-strapped giant snubs Loeb's sell-off demand, plumps for Shelob's cousin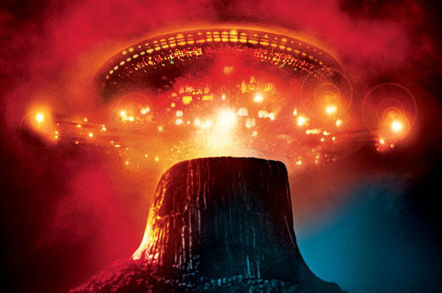 PlayStation giant Sony has rejected activist investor Daniel Loeb's call to partially sell off its entertainment arm to prop up its electronics business.
The Japanese firm said in a letter to Loeb's hedge fund, Third Point, that the board had unanimously voted to hang onto the entertainment business, which includes subsidiaries that churn out music and movies (think Spider-Man et al).
"The board and management team strongly believe that continuing to own 100 per cent of the company's entertainment businesses is fundamental to Sony's success, and that a rights or public offering is not consistent with the company's strategy for achieving sustained growth in profitability and shareholder value," Sony said.
"Full control of Sony's entertainment businesses drives internal collaboration, facilitates synergies, and allows the company to be more nimble," the firm explained.
"Sony believes that the opportunities for collaboration among Sony's businesses are numerous and increasing, and a rights or public offering would create the need for otherwise unnecessary and burdensome arm's length intercompany relationships as a result of minority shareholder rights, thereby limiting Sony's control and strategic flexibility."
Loeb's fund said in a statement that it would continue to look into ways to improve the bottom line at Sony.
"Third Point looks forward to an ongoing dialogue with management and intends to explore further options to create value for Sony shareholders," it said.
Loeb has previously said that the entertainment business at Sony has been badly managed and it's not transparent enough to be accountable to shareholders.
Doubtless in an effort to placate the agitating investor, Sony said it would start making "additional disclosures" about the unit.
Sony chief Kazuo Hirai also said in a statement that Sony had already made many changes during his time at the firm to try to boost profitability and the company was committed to making its shareholders happy. ®
Sponsored: Minds Mastering Machines - Call for papers now open