Hadoop king bounces out of Hortonworks
Eric Baldeschwieler busts out of Yahoo's elephant farm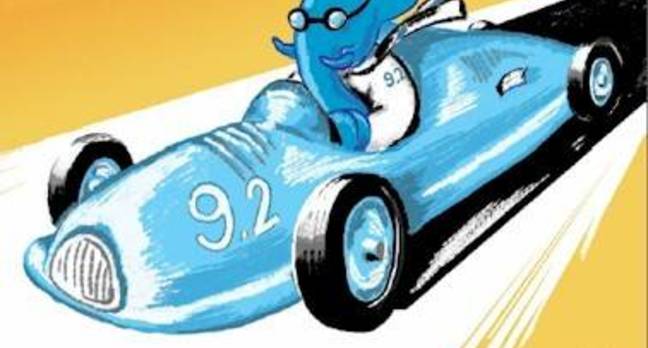 The big brainbox of Yahoo! Hadoop spinoff Hortonworks has bounced out of the company in uncertain circumstances.
Eric Baldeschwieler's departure was announced by Hortonworks chief Rob Bearden in a blog post on Tuesday. "We are extremely appreciative of all of Eric's contributions over the past few years and wish him all the best in his future endeavors," Bearden wrote.
"We also want to take the opportunity to reiterate our commitment to the broader Apache Hadoop community to enable Hadoop to be easy to use and consume as an enterprise viable data platform and do so in a way that is 100 per cent open source and community driven."
Baldeschwieler had led the team at Yahoo! that did early work in putting the Hadoop data processing framework to work, and subsequently headed up the Hortonworks spin-off before stepping aside and becoming its chief technology officer.
His last post to the Hortonworks official blog was in July 2012, when he talked up the benefits of using Hadoop over other, newer storage technologies.
Though his departure was announced on Tuesday, a cryptic post on his Twitter account indicates he may have been gone from Hortonworks for some time: "Back on the grid & in menlo park. Taking it slow for a while. Reach out if you want to catch up," he wrote in a post to Twitter on Monday.
The last listing we can find for him under the title of CTO at Hortonworks is a panel on Big Data that was held in Menlo Park, California, on July 10 of this year
Hortonworks competes with a range of Hadoop startups, including MapR, Cassandra-stewards DataStax, and the most significant company Cloudera, whose staff includes Doug Cutting – one of the original creators of Hadoop, and a former employee of Baldeschwieler. ®
Sponsored: Fast data protection ROI?