Transdimensional rift appears above Australian bolt supplier
Possible chilling link to giant flying pliers above UK? Watch those skies
Shaken Oz reader Christopher Scott has been in touch to say he's just stumbled upon a transdimensional rift, spotted by Street View's all-seeing eye menacing Ringwood, Victoria: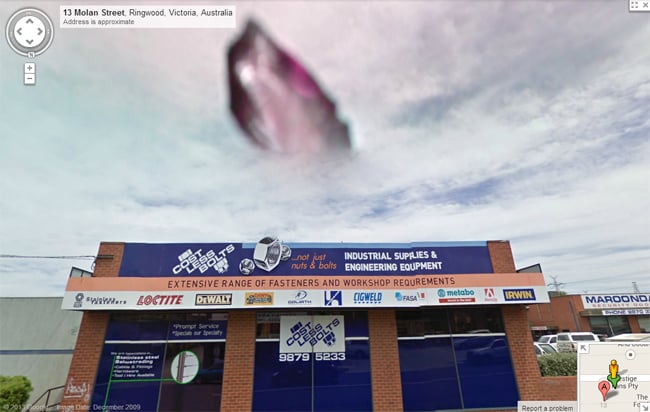 It's difficult to ascertain just what lies beyond this sinister portal ripped through the fabric of time and space, but the fact it's directly above "Cost Less Bolts" leads to the chilling conclusion that it's in some way linked to the terrifying West Bromwich giant flying pliers: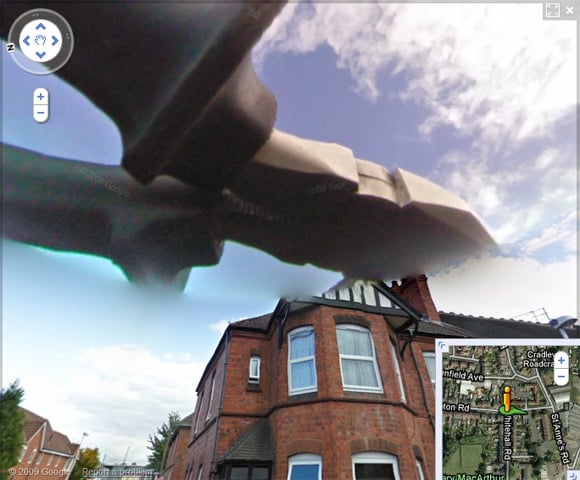 Google has now removed the pliers, presumably at the behest of its tooled-up lizard overlords. Readers are advised to stay vigilant and keep watching the skies. ®
Sponsored: Are DLP and DTP still an issue?