Microsoft cuts Surface Pro price by $100
The discounts keep coming at Crazy Steve's Bargain Tablet Barn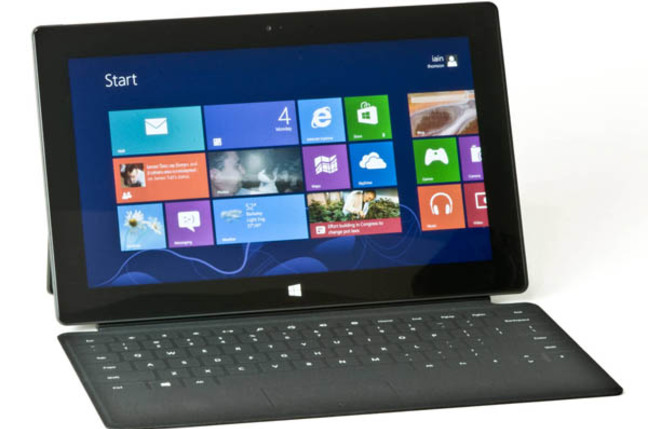 Hot on the heels of last week's revelation that Surface sales are utterly terrible, Microsoft has again cut the price of its Surface tablets.
This time it's the Pro version that gets the discount, with $100 (US) removed from its price as of 4 August.
One small ray of sunshine is that the price cut may not be permanent. The page bearing the new offer says it expires on August 29th. Another tiny piece of upside can be found in the fact the offer is for US buyers only, so perhaps – just maybe – it's only American consumers who need an extra prod to acquire a Surface Pro.
It's not hard to see why American shoppers need a discount. As the "Buy Now" page points out, a 128GB Surface Pro now costs $US899. For that sum one could buy the similary-specced Lenovo Yoga Ultrabook convertible at BestBuy and still have $100 left in your pocket. And that's before you add in the $309.99 Microsoft charges for a bundle of a keyboard, Office Home and Student 2013, extended warranty, a sleeve and a screen protector.
Or perhaps could also buy the $329 base model iPad mini and a $399 ASUS VivoBook from Amazon and keep $171 of your hard-earned for food and rent. Make that $290 if you want the keyboard, because the cheapest such input device offered for sale is the $119.99 Surface Touch cover.
The Reg's hands-on experience with the Surface Pro suggested it offers a decent user experience, but not one that will compel many to abandon either a tablet or an ultrabook. With the market already cool on the devices, it's hard to see the price cut luring new punters through the door at Crazy Steve's. ®
Sponsored: RAID: End of an era?