Apple files patent for iPhone enabled auto-adjustable auto interior
CEO Cook: 'Apple can do this in a unique way and better than anyone else'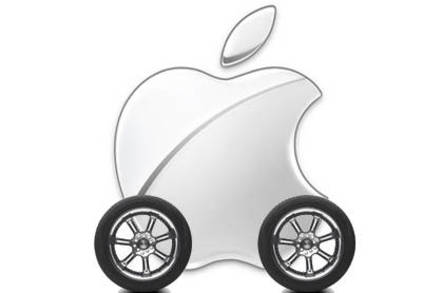 Apple has filed a patent application for a system that would enable you to carry your preferred automotive environment settings on your iDevice, which would adjust any suitably equipped car to match your preferences.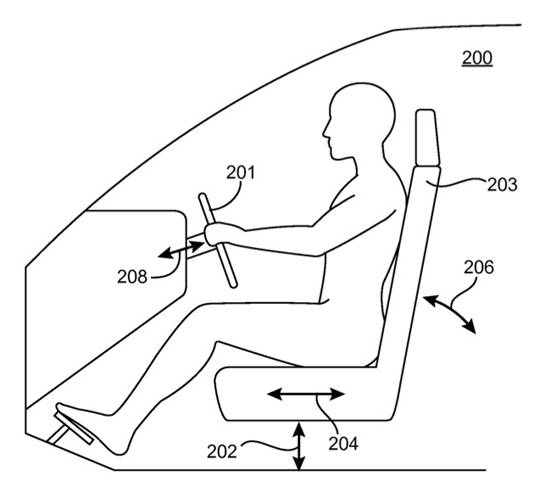 So many adjustments – how 'bout your iPhone making them for you?
Patent application number 20130197674, "Automatic Configuration of Self-Configurable Environments", was filed on January 30, 2012, and published this Thursday.
The application discusses a system in which you could carry your personal car-interior preferences along with you, stored on your "portable consumer device," which would configure any car equipped to be so instructed – a rental, a new car, or any "visited automobile" – and that car would automatically adjust such elements as seat orientation, radio settings ("especially satellite radio"), climate control, mirror positioning, steering wheel adjustments, lumbar support, headrest height, and "minor orientation preferences."
Seeing as how not all cars have the same features or dimensions, the application also describes a "translation function" that could, for example, take your preferences as established in your Mini Cooper and translate them to the dimensions of the Cadillac Escalade you just rented. In addition, an infrared camera and "skeletal tracking software" could be used to fit a car to your preferences.
Although the application focuses on automotive use, its primary claim doesn't directly address that particular "embodiment", but instead uses variations of the term "configure" 20 times in a lovely example of pure patentese that scores negative 97.6 on the Flesch-Kincaid Reading Ease scale:
A system comprising: a configurable component of a configurable environment; a configuration module of the configurable environment, the configuration module of the configurable environment being configured to receive a configuration variable, and instruct the configurable component of the configurable environment to configure itself according to the configuration variable; and a configuration application of a portable consumer electronic device, the configuration application being configured to send a configuration variable to the configuration module of the configurable environment to initiate configuration of the configurable environment.
This configurable configuration of configurable configurations, the filing notes, could also be applied to other situations. "For example," it says, "a hotel room might be another example wherein the present technology could be used to configure climate control settings, and television and lighting preferences."
The automotive embodiment, however, is the core implementation described in the application, and moving iOS into cars is definitely on Apple's mind these days. Speaking with analysts and reporters after releasing Apple's financial results for the third quarter of its fiscal 2013 last month, CEO Tim Cook discussed Cupertino's view of the automotive market.
"I see it as very important. It is part of the ecosystem," he said. And ... having something in the automobile is very, very important. It's something that people want, and I think that Apple can do this in a unique way and better than anyone else. And so it's a key focus for us." ®
Bootnote
Your 6'2" Reg reporter, having cracked his knee more than once on the steering wheel of his Mini when hopping into it after his much-shorter wife had forgotten to slide the driver's seat back, waits in breathless anticipation for "Automatic Configuration of Self-Configurable Environments" to bear fruit.
Sponsored: Minds Mastering Machines - Call for papers now open