Kevin Bacon avoids slapped wrist after TV pipe-fatness claims
EE done over for saying same thing on tinterwebs, though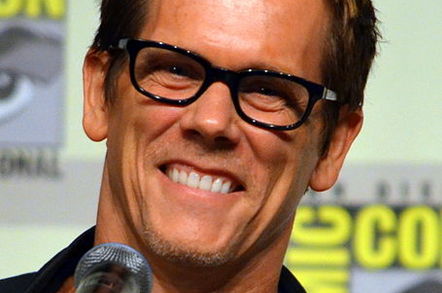 EE has received a stern talking to from the Advertising Standards Authority for website claims of "superfast" connectivity, though when Kevin Bacon says the same thing on TV that's OK.
The difference is the context: on TV Kevin's words are accompanied by numbers and comparisons to 3G, while the web ad just made the "superfast" claim and left readers to draw their own conclusions, conclusions the ASA decided could easily be erroneous.
That decision hinges on the belief that the general public understands "superfast" to mean "greater than 24Mb/sec", or perhaps "greater than 30Mb/sec" if they're up to date on their Ofcom reading, but certainly more than the 8-12Mb/sec EE is actually able to provide.
The public apparently learnt the definition of "superfast" from BT, which has used the term when taking about fibre to the cabinet. EE argued that the term was comparative, used by BT to mark an improvement over ADSL and by EE to mark a similar jump from 3G connections.
The ASA didn't swallow that, but ruled that Kevin Bacon's TV appearances were OK as the context is explained. That's good news for Bacon, who seems to need the cash these days, but EE will have to amend its website to provide more context or stop using the term.
Not that the ASA can prevent EE doing whatever it likes. The self-regulatory body has no teeth and just makes recommendations, though these are generally respected if only for fear that it will be replaced by a proper regulator.
The other operators don't have to worry, at least two of them (Three and Vodafone) are planning to skip "superfast" entirely and will be forging ahead with "ultrafast" instead, so expect similar sparks to fly over what that means. ®
Sponsored: Minds Mastering Machines - Call for papers now open