PEAK APPLE: iPad market share hits the skids
Ghost of Jobs weeps as titan's legacy crumbles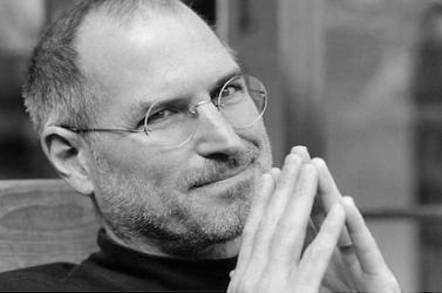 The seemingly impenetrable wall of iPads that Apple CEO Steve Jobs erected around the slablet market is being turned to a pile of fruity mush under the rule of his successor Tim Cook.
At least, that is, according to global sales figures for Q2 from Strategy Analytics, which showed Apple's market share fell to 28.3 per cent - from 47.2 per cent a year ago - on the back of a 14 per cent drop in shipments, to 14.6 million units.
This was quite some stumble in a market where 'pads, including white box devices, grew 43 per cent to 51.7 million standalone products.
Box counter Peter King, director of tablets at Strategy Analytics, said that a year ago Apple released the first Retina display models, and this could in part explain the sales slump.
"There were no new models in this quarter," he said. "However, to compensate for that, the iPad Mini, which was not available a year ago and is now freely available, was expected to take the figure higher than 14.6 million."
Apple's fiscal Q3 numbers for the period ended 29 June were better than Wall Street had expected, boosted by iPhone sales - but the vendor sold 2.4m fewer iPads than in the corresponding quarter a year ago.
CFO Pete Oppenheimer said in a call with financial analysts that the "tough" year-on-year comparison was "driven by both the significant channel inventory increase and the first full quarter of the availability of the third generation iPad in the year ago quarter".
He said Apple original design manufacturers (ODMs) produced 1.2 million units of iPad channel inventory in the June quarter last year and reduced this by 700,000 units this time around.
According to his maths, this means Apple exited the quarter with an underlying sales rate decline of three per cent.
Punters continue to "love their iPads" said Oppenheimer, who added that the device accounted for 84 per cent of tablet web usage in the US and Canada, and represented 88 per cent of all tablet activations in the enterprise.
CEO Cook aped the comments made by his chief beancounter, saying the iPad numbers were "not a surprise to us … we feel really good about where we are".
In that case Google must be feeling particularly chipper after digesting the Strategy Analytics report, as the share of Android devices climbed to 34.6 million units: a rise of 87 per cent. Market share moved to 67 per cent from 51.4 per cent a year ago.
King at Strategy Analytics said Android was making "steady progress" due to hardware players such as Samsung, Amazon and Google itself more than holding their own against price-hacking white box players.
Apple's senior management team can at least console themselves with the fact that Microsoft Windows holds just 4.5 per cent of global tab market share, after shipping 2.3 million devices in Q2. Strategy Analytics did not reveal how many of these shipments were for the Surface.
But with no new innovative iPads coming soon, Cook and Co may not be able to placate each other – or, more importantly, shareholders - for long. ®
Sponsored: Minds Mastering Machines - Call for papers now open