Microsoft to Google: Please remove us from internet
Automated sueball generator mistakenly requests takedown of Microsoft.com pages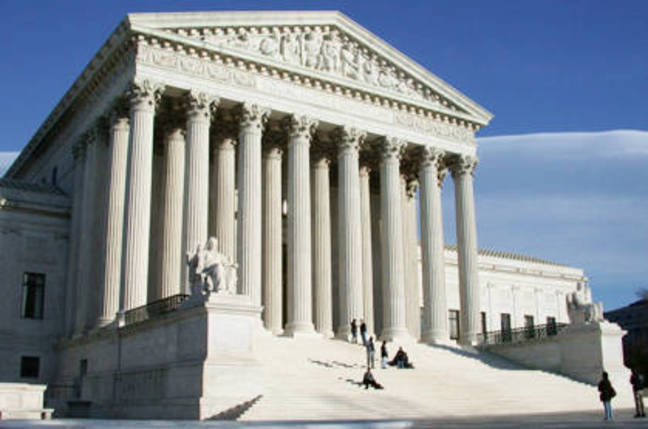 Microsoft appears to have asked Google to remove some microsoft.com pages from Google's search engine.
TorrentFreak reportsthat LeakID, an organisation that provides services such as "Monitoring illegal links and sources" and "Send automated takedown notices to ISPs hosting infringing links and websites", has sent Google a notice to stop indexing some pages on Microsoft's site because they infringe Microsoft's copyright.
The leaked takedown request, visible here makes for chucklesome reading, as the pages Microsoft requests be removed are entirely innocuous affairs like this description of Office 2010 Service Pack 1.
The takedown request was made under the auspices of the Digital Millennium Copyright Act (DMCA), which has been interpreted as requiring web publishers to remove links to stolen content. The likes of LeakID send many requests for takedowns to the likes of Google in order to make it harder for Joe Public to even find sources of ill-gotten material.
Just how Microsoft.com pages passed LeakID's tests isn't known, but TorrentFreak says Google spotted the mistake, pointed it out to all involved and continues to index the (ir)relevant pages. That's a happy ending for Microsoft users and Google, but a sure-fire frown-maker for the rest of us who are now left wondering just how many other erroneous takedown requests have been accepted by the Chocolate Factory, to our collective detriment. ®
Sponsored: RAID: End of an era?