Music royalty war spreads to aggregator MediaNet
Aimee Mann finds Voices Carry, dollars don't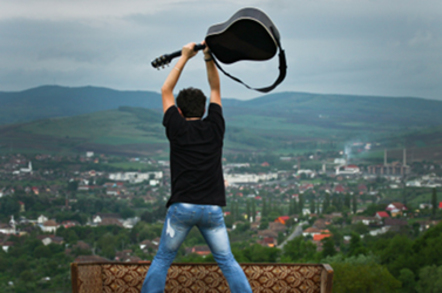 Singer-songwriter Aimee Man has become the latest recording artist to take aim at the coupon-clippers and parasites of Internet music distribution, hauling a little-known intermediary into court for distributing her work without a license.
Unlike the retail names savaged by the likes of Radiohead's Thom Yorke (who pulled his side project recordings from Spotify over paltry royalties), Mann is taking a different approach.
MediaNet isn't a retailer: it is, rather, a kind of bidirectional sausage machine. Artists' rights go into the hopper, get churned out in a bundle for sale to MediaNet customers like MTV, Songza, Yahoo! Music and eBay. It then farms payments back to artists, clipping the ticket on the way (do you remember the old Internet utopians who created the term "disintermediation"?).
Mann, whose best-known work is probably 1985's "Voices Carry" (recorded with the bad Till Tuesday), signed with MediaNet – under its former name, MusicNet – in 2003 and says she terminated that license in 2005. However, her complaint alleges that the outfit continued distributing her catalogue after that termination. Her lawsuit identifies 120 songs distributed without her license.
Were this found to be wilful infringement liable to statutory damages, her lawyers put the price of the alleged ripoff at $US18 million.
Because of its role as an aggregator, Mann's lawyers also say MediaNet's resale of play rights to her material counts as inducing its business partners to commit copyright infringement.
MusicNet was established with the backing of RealNetworks, AOL, BMG and EMI back in 1999, just before the first dotcom bubble burst. In 2003, according to Billboard, it was bought by a group of venture capitalists that is still probably hoping to accumulate enough black ink to cash out.
More at Billboard. ®
Sponsored: Minds Mastering Machines - Call for papers now open