Eurozone still the damp patch on Ingram's corporate pants
Acquisitions lead to Q2 double digit sales and profit bounce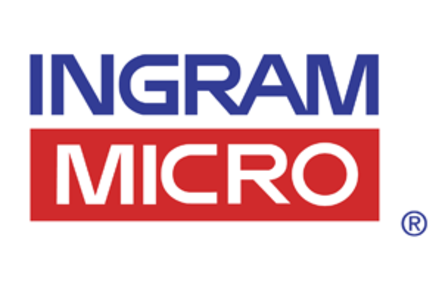 Distie juggernaut Ingram Micro rolled out a bumper set of sales growth numbers last night largely aided by acquisition. Yet poor trade in the Eurozone let the side down, remaining the blot on the profit and loss sheets.
Revenues for Q2 ended 29 June were up 17 per cent year-on-year to $10.3bn, with the Brightpoint and Aptec Holdings buys adding $1.2bn and $90m respectively, accounting for 15 per cent of the growth.
However those bolt-on businesses also helped to push up the cost of sales - inventory costs - to $9.7bn from $8.32bn a year ago. Operating expenses climbed 35.7 per cent to $482m.
This resulted in operating profit of $113.8m, a bounce of around 16 per cent, and net profits of $70m, up nearly 15 per cent. Days of inventory remained at 35 days, as it has for the past six quarters.
Bill Humes, Ingram's chief financial officer, said in a call with analysts that group gross margins came in at 5.78 per cent, up from 5.16 per cent a year ago due in large part to higher mobility margins at Brightpoint.
He said gross margin in IT distribution was up four basis points, "despite headwinds from a continued competitive selling environment, particularly in North America and Europe".
In recent quarters Ingram said that growing tablet sales had dampened gross margins due to lower average sales prices per unit but it reported last night that slab shipments had fallen which improved the margin mix.
Turnover in North America was up five per cent year-on-year to $4.04bn but operating income dipped to $65.8m from $68.7m a year ago.
"The pricing environment remained competitive as certain companies tried to win back share," said bean counter Humes.
In the relatively more troubled economic region of Europe, sales dipped 1.2 per cent to $2.43bn and operating profit dropped nearly 15 per cent to $12.7m. But this is not really a surprise as Ingram previously forecast no growth in Europe for 2013.
Humes said Blighty, the Netherlands and France remained the standout contributors in the region but Germany, Belgium and Spain were hit by "weak economic conditions" and were countries where Ingram has a high exposure to their ailing retail sectors.
The Asia-Pacific operation edged its sales up five per cent to $2.13bn, and operating profit was up 28 per cent to $19m, due in part to the Aptec deal and improving fortunes in Australia which followed a botched ERP upgrade.
In Latin America sales hit $460m, up four per cent and operating profits more than doubled to $9.5m.
HP represented 14 per cent of global turnover with no other single vendor getting above the ten per cent mark, the distie said.
Alain Monie, Ingram's CEO, expects the market to remain "relatively stable" for the second half of the year "from where it is today". ®
Sponsored: Minds Mastering Machines - Call for papers now open