The Register's crowdfunding capers: the post-mortem
Thanks supporters - now can we suck your brains?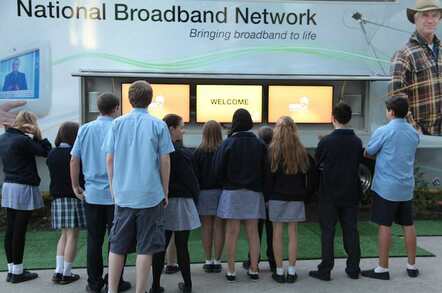 LIVE CHAT In June, The Register's Australian outpost tried to crowdfund $100,000 to fund a study into Australia's National Broadband Network.
The attempt didn't succeed, but 171 folks pledged contributions.
If you're on this page, you either stumbled upon it or were invited to visit it.
If the latter, we hope that on August 1st at 1:00PM, you'll join us for a live chat to dissect the campaign, analyse what The Register could have done better and also share some opinions about future coverage of the NBN.
The CoveritLive widget below lets you register for the event, and you'll also be able to participate in the event on this page.
Thanks for your contribution to the crowdfunding project. We hope to see you here on the 1st.
Simon Sharwood APAC Editor The Register