Yahoooo! - Activist! investor! leaps! overboard! jingling! with! cash!
'Confident' Marissa has 'bright future' at helm, but frankly doesn't care any more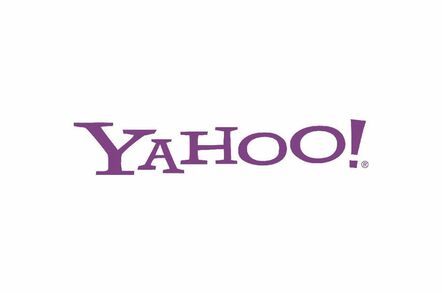 Activist investor Daniel Loeb is stepping down from Yahoo!'s board and giving up a chunk of his outfit Third Point's stake in exchange for a healthy payoff now that shares have risen.
Loeb took credit for the uplift in Yahoo!'s fortunes in a statement, hinting that agitating his way onto the board along with two of his chosen directors helped to turn things around at the web firm.
"Harry, Michael and I are pleased to have played key roles in Yahoo's resurgence since we joined the Board last spring," he said. "Since our board's rigorous search led us to hire Marissa Mayer as CEO, Yahoo!'s stock price has nearly doubled, delivering significant value for shareholders.
"I'm confident that with Marissa at the helm and her team's focus on innovation and engaging users, Yahoo! has a bright future."
However, Loeb won't be staking too much on Yahoo!'s continued recovery. The company announced that it was buying back 40 million shares from Third Point, reducing its holding by two thirds down to less than two per cent of all Yahoo! stock.
Yahoo! has agreed to pay $29.11 for the shares, which considering they were bought by Third Point at an average of around $13.50, gives the fund a tidy profit of over $600m.
Other investors reacted nervously to the news, sending shares down 4.29 per cent yesterday to $27.86.
Loeb wrote frequent irritated missives to the Yahoo! board before he got a seat at the table, criticising its hiring of Carol Bartz and Scott Thompson as chief execs, calling for chairman Roy Bostock and co-founder Jerry Yang to leave the firm or be booted out and generally pestering for change at the company.
Since he had his way at the Purple Palace, he's turned his attention to another Third Point investment, Sony, arguing that the Japanese group should sell off parts of its film and music business to raise cash for its electronics division. ®
Sponsored: Minds Mastering Machines - Call for papers now open