Going into tech services? It's way bumpier than it looks
Mid-market resellers post less-than-inspiring results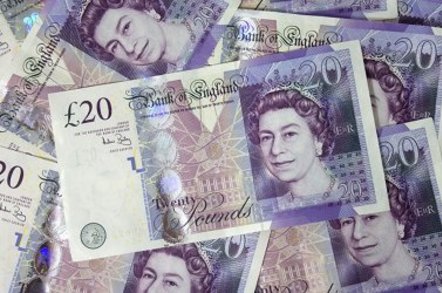 It is results season for a slew of mid-market resellers but top and bottom line growth numbers have not exactly matched the sizzling sunshine outside, and were cooled by the challenging economy.
First up is Burnley's finest, Lanway Corporate Business Systems, which saw turnover in the year to 31 March 2013 dip a little over five per cent to £12.2m as operating profit fell 39 per cent to £161,000.
"The downturn in the economy, together with government budgetary cutbacks have made it, once again, a challenging year," said Lanway in a director's statement.
The sales drop was attributed to shrinking budgets in education but could have been worse, were it not for rising turnover in the corporate and social housing markets, it said. Lanway is pursuing the services holy grail - higher margins, less reliance on vendor handouts - by hiring bods who are well versed in the dark art of consultancy, which pushed up its wages bill to £1.74m.
That said, the firm revealed it cut its cost base toward the end of the fiscal year to match leaner economic conditions in the market, despite claiming the sales pipeline was looking decent enough for the current financial year.
Transputec
Wembley-based player Transputec saw turnover bounce 34 per cent to £16.2m in the year to 30 November 2012, but gross profit margin decreased by five basis points to 24 per cent, and operating profit dropped 17 per cent to £285,000. Net cash outflow was £156,500 compared to net cash inflow from operating activities of £585,000 in the previous year,
"Despite a still challenging economic and industry environment, the directors remain cautiously optimistic about the future," said the company in a canned statement.
Average headcount in the year moved up to 70 from 66 but the cost of staff climbed to £2.98m from £2.43m in the previous year. The firm stated in its director's report that it plans to expand the sales operation to include an e-commerce and catalogue business.
Transputec has come close to making acquisitions in the past, though it didn't put pen to paper. "Acquisitions and mergers" still seem to be in its thinking, according to the blurb filed with the results at Companies House.
Prolinx
It wasn't a great year for Oxfordshire-based reseller Prolinx as turnover slid eight per cent to £16.3m in the year to 30 September, and operating profit was sliced almost in half to £1.28m versus £2.2m in the previous fiscal year.
"The decline in revenue is attributed to a defocus from the non-core hardware resale business," it stated in the director's report.
So, yet another company facing challenges amid the shift to annuity-based services.
Prolinx brought on board a GM as part of a new management structure and is heavily pushing managed services "based on repeatable building blocks" including cyber assurance, end user computing and data centre transformation. Directors are forecasting another year of "challenging economic conditions" but were "cautiously optimistic".
NE Computing
Another channel biz eyeing up annuity revenues is Bucks-based NE Computing which trades as Richardson Eyres - a supplier of enterprise hardware infrastructure and providers of cloud and outsourced managed services.
The firm offloaded its US arm, NE Computing Corporation to Computer Design and Integration Inc for an upfront payment of £563,000, but based on a three-year earnout fee that figure could rise to £2.1m.
Turnover in the year to 31 December 2012 plunged 16 per cent year-on-year to £16.13m, operating profit fell 29 per cent to £478,000 but the costly disposal of the US arm left the firm with a loss before tax of £1.08m.
"Having enjoyed strong growth in 2011, the UK business deteriorated slightly in 2012, though 2012 remains the second best year for revenue and margin, since the downturn in 2008," the director's report stated. Around 12 per cent of gross profit in 2012 came from annuity revenues, but management are expecting this to rise to 25 per cent by the end of fiscal '13 and 33 per cent at the close of fiscal '14.
"Significantly, the majority of customers taking up our cloud and managed services products are new customer wins for the company," Prolinx added.
Trans European Technology
East London-based Trans European Technology (TET) managed to bump up revenues in the order of 23 per cent to £20.92m, but the cost of sales soared 29 per cent to £17.56m and admin expenses were £3.36m.
Gross profits stood at £45,000, which when combined with other operating income left TET bosses with an operating profit of £155,503 and a profit after tax of £100,544. The directors were "satisfied" with the results. ®
Sponsored: Minds Mastering Machines - Call for papers now open