World's biggest software biz SAP not selling as much, er, software
But 'major growth' from HANA, cloud, subs means revenues still up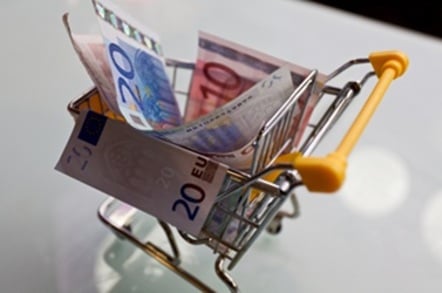 Sales of actual business software at the world's largest maker of business software fell in its second quarter, but SAP said that the firm had made more money from cloud subscriptions and support services. Overall sales were up 4 per cent.
Sales of software at the German biz had fallen seven per cent to €982m ($1.28bn) in the second quarter.
The drop combined with slower-than-expected performance helped ensure the software giant missed the money men's expectations on earnings per share (EPS) for the three-month period to the end of June.
After tax, SAP made €724m ($948.6m), up 10 per cent, on sales that grew four per cent to €4.062bn ($5.32bn). EPS landed at €0.61 ($0.79), up 11 per cent, but behind what the market had hoped for: €0.74 ($0.96).
The management blamed performance on a weaker-than-expected revenue in the company's Asia region.
SAP, though, claimed "major growth" from HANA, the in-memory engine it is adding to its apps. The company claimed HANA lent software a €102m ($133.64m) boost, up 21 per cent, and said HANA would make revenue for the year of between €650m and €700m ($851.66m to $917.18m).
In the categories of cloud subscriptions and support, software and cloud subscriptions, general support and software and software-related revenue, the numbers were all up. Cloud subscriptions grew the most, 206 per cent to €159m ($208.33m). But the support and software category and software-related services were the biggest two earners in terms of raw money – netting €2.17bn (£2.85bn) and €3,318bn ($4.34bn) respectively.
Co-chief executive Jim Hagermann Snabe is reported to have been pleased with the quarter overall. He also reckoned SAP is taking "massive market share" in key areas from rivals including Oracle. He claimed SAP is becoming "the preferred choice for cloud", which he said hadn't been the case a year ago. ®
Sponsored: Minds Mastering Machines - Call for papers now open