Hold on a mo: Brits blow £56m a year on the blower to gov minions
That's 402 MEELLION minutes you'll never get back, folks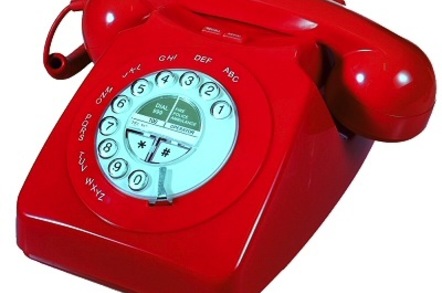 British callers spent £56m last year on calling costly 084-prefixed numbers for government departments, the National Audit Office has said.
The public spending watchdog released a report today that showed that Blighty's government departments were still using higher rate phone numbers, particularly in the Department of Work and Pensions, where callers were phoning in for information about their pensions or benefits.
Nearly half of the money was spent during the 402 million minutes that poor folk were left on hold waiting to speak to an adviser. And despite the higher charges for the calls, most weren't offering any additional services such as monitoring or reduced waiting times, the NAO said.
"Callers do not receive a better service from higher rate numbers and many callers are put off calling government phone numbers altogether," Amyas Morse, head of the National Audit Office, said in a statement. "The most vulnerable callers, such as low-income households, face some of the highest charges.
"Each department needs to take a clear approach to using higher rate numbers and protecting vulnerable callers, and improve their understanding of how to get the best value from telephone services for both callers and taxpayers."
The DWP, which had 0845 numbers for services like Universal Credit, Maternity Allowance and Benefits and Pensions, said that it provided freephone numbers to all of its claim lines. It also said that anyone who had to use an 0845 number could do so for free from Jobcentres or request a callback.
But the NAO said in its report that departments that offered alternatives to expensive numbers "made limited use of signposting about charges and alternatives".
"Several departments offer call-back services, for example for benefit claims. We found that in practice callers are told about call-back services in less than half of cases," the report added.
Many people on lower incomes, who were more likely to use pay-as-you-go mobiles as their main phones, were hardest hit by the charges, the NAO said.
The NAO estimates that it would only cost the government £7m a year to move all government departments across to 03-prefixed numbers, which cost the same as a regular geographic number and are usually included in people's free minute allocations in mobile phone call packages. Such a move would save callers up to £29m a year.
Landline costs to local numbers and 03 numbers are generally around 3.4p a minute, while calls to 0844 numbers rise to 5.6p. From a mobile however, 0844 numbers are a whopping 17.1p a minute, compared to just 1.1p a minute for local or 03 calls outside of free minutes.
Margaret Hodge, Labour MP and chair of the Public Accounts Committee, told the BBC that it was unacceptable for vulnerable people to be paying such high prices to find out about issues like benefits and redundancy. She also said communications watchdog Ofcom needed to "get to grips with the confusing charging system".
But Ofcom said that it was already working on making the cost of non-geographic numbers more transparent.
"We have announced detailed plans to make the charging system much clearer for all non-geographic numbers, such as those beginning 08. We expect to finalise those measures in the autumn," a spokesman said in an emailed statement. "In addition, although Ofcom does not have powers to require third parties to use a particular number range, we do encourage public bodies to consider using 03 numbers." ®
Bootnote
For those occasions when ringing government departments – and other expensive phone-only services such as bank helpdesks – is unavoidable, Vulture Central's backroom gremlins heartily recommend SayNoTo0870.com. The site offers cash-conscious punters a lookup service for local rate numbers aliased to super-expensive premium rate numbers.
For example, the DWP's Debt Management hotline is 0845 850 0293, which costs up to 41p/minute to call from a mobile. A search for that number returns its local landline alias, 0161 904 1233, which is far more tariff-friendly.
Sponsored: Minds Mastering Machines - Call for papers now open