1.5 MW 'demonstrator' solar plant hits the grid
100 MW heir to new Mildura facility already on the drawing board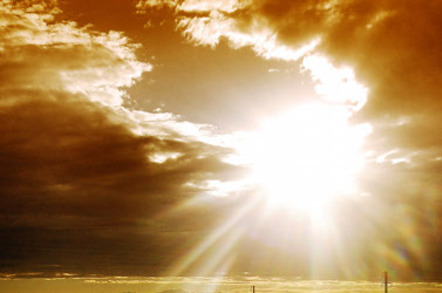 The ribbon's been cut on a 1.5 MW concentrating solar facility at Carwarp, near the Victorian town of Mildura, and the builder hopes the site will one day be expanded to a 100 MW power station.
The Solar Systems deployment began delivering power to the grid in pilot mode in late June, with 40 concentrating photovoltaic dishes following the sun, with more than 100 curved mirrors focussing sunlight onto high efficiency PV cells.
At 43 per cent efficiency, the cells offer around double the output of standard PV cells, and the company hopes that further research will push future generations of the technology beyond the 50 per cent mark.
While Solar Systems' parent Silex hasn't published the levelised cost of energy (LCOE) for this installation, Renew Energy reports the company expects to be able to get below the 10 cents per kWh mark ($AU100 per Mwh) in a few years. This would put the concentrating solar plants well ahead of coal or gas for new power generation facilities.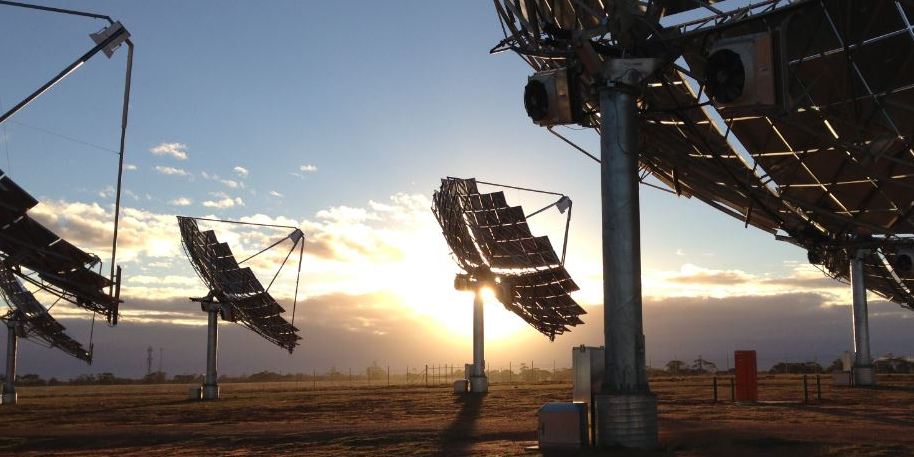 Solar System's 1.5 MW concentrating solar plant at Carwarp, near Mildura
In February, Bloomberg New Energy Investments reported that a new gas baseload plant in Australia cost $AU116 per MWh, and new coal plants weighed in at $AU143 per MWh.
Even with this apparent advantage, Silex is seeking government funding of $AU110 million for its planned expansion of Mildura to 100 MW. ®
Sponsored: Minds Mastering Machines - Call for papers now open