Tweet like escaping Hell depends on it, Twitter Catholics told
Pope offers salvation a la mode in exchange for 'heartfelt' tweets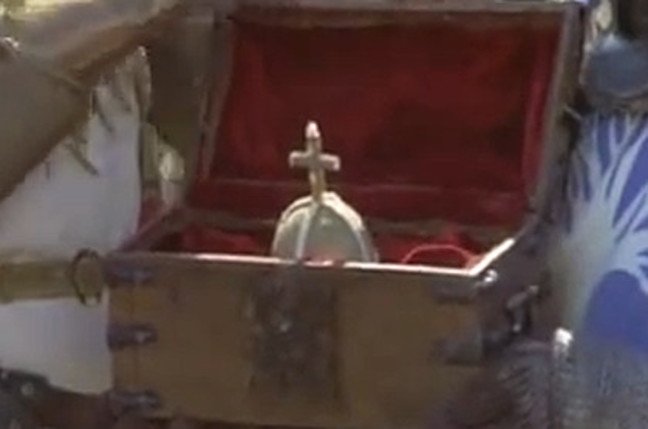 The Catholic Church is handing out indulgences promising time off purgatory in exchange for a simple tweet.
The Pope previously promised that anyone attending the Rio World Youth Day would be handed a get-out-of-hell-free card, or an indulgence as they were once known. These offer forgiveness for sins, allowing the recipient the chance to avoid getting their toes singed in hell and dodge purgatory, the grim heavenly waiting room packed with glum souls awaiting the invite to paradise.
But now the offer appears to have been extended to people who can't make the Catholic knees-up in person. According to a translation by Italian newspaper Corriere della Sera, people who "follow these same rites and pious exercises, always with appropriate devotion, by the new means of social communication" will also receive an indulgence.
However, any non-believer looking to hedge their bets should beware, because according to a high-ranking Catholic, you've actually got to mean what you tweet.
Monsignor Claudio Maria Celli, president of the pontifical council for social communications, said: "Be aware. You don't get the indulgence the way you get a coffee from a vending machine. There's no counter handing out certificates. To put it another way, it won't be sufficient to attend the mass in Rio online [or] follow the Pope [sic] on your iPad.
"These are only tools that are available to believers. What really matters is that the Pope's tweets from Brazil, or the photos of World Youth Day that will be posted on Pinterest, should bear authentic spiritual fruit in the hearts of each one of us.
"Then even a youngster who is a very long way from Brazil and feels involved by a video, a simple text message or an email will be truly taking part in the World Youth Day and will receive the gift of the indulgence."
An indulgence used to be something you bought from unscrupulous Catholic priests, a practice that was slammed by Protestant reformer Martin Luther when he posted his 96 theses to the door of the Castle Church of Wittenberg. Nowadays, they are a bit more difficult to come across, requiring little acts of devotion like praying for half an hour or carrying out small demonstrations of religious fervour.
In the modern age, you can also get an indulgence by watching the Pope give out a blessing on the telly.
Father Paolo Padrini, a communications expert who has been nicknamed the iPriest for his work in the digital realm, told Corriere della Sera: "Imagine your computer is a well-laden table where you can find tweets from Pope Francis, videos on YouTube, clips on Corriere.it and Facebook postings from your friend in Brazil. That is the dinner that will nourish your spirit. Sharing, acting in unison, despite the obstacle of distance. But it will still be real participation and that is why you will obtain the indulgence. Above all because your click will have come from the heart."
So tweet like you mean it and you'll never have to meet Satan. ®
Sponsored: RAID: End of an era?