Google's China boss Liu steps down after torrid time
Chocolate Factory melting in the Middle Kingdom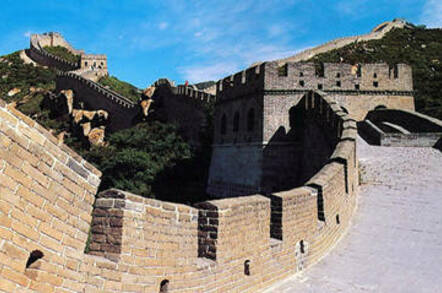 Google's head of Greater China, John Liu, will step down after four torrid years in the role that saw the firm's search business rendered all but irrelevant in the Middle Kingdom.
Liu arrived at Google around six years ago as head of sales before stepping into the shoes of founding president Kai-Fu Lee in 2009.
A Google statement claimed that he was "instrumental to developing Google's business in China" but that he has now "decided to pursue other opportunities".
Soon after Liu took the helm, however, the Chocolate Factory faced its first major crisis in the PRC, deciding to relocate its search servers in Hong Kong in the wake of the Operation Aurora attacks on its systems from alleged state-sponsored hackers.
It was never the pre-eminent search player in China, but since that decision in early 2010 its market share has eroded to the point where it now accounts for less than five per cent of searches. Chinese services Qihoo, Sogou and Baidu all do better.
Serving its search results from outside the Great Firewall has meant that unlike its self-censoring local rivals, Google's service is inconsistent and unreliable as China's censorship apparatus slows results.
Last year, Google took the bold step of rolling out new capabilities designed to alert users if a search query would be blocked by the authorities and therefore incur connection issues.
However, Liu and co inexplicably decided just six months later to ditch the service.
The outgoing Google China boss has been more successful when it comes to mobile, with Android now on over 90 per cent of Chinese smartphones.
However, even here there are problems for the US web giant.
Most handsets are "localised", meaning they're stripped of Google services, while the Play store is subject to periodic blocks by the Great Firewall and still doesn't stock paid-for apps. Most Chinese users instead visit home-grown third party app stores when shopping for Android wares.
In addition, the government recently urged local mobile players including Baidu, Huawei and Alibaba to prioritise development of rival operating systems which in time could challenge Google.
Liu's watch also saw an unseemly dispute erupt between Google and Chinese web giant Alibaba last year after the latter tried to launch a smartphone with Acer powered by its Aliyun OS.
Google blocked the event, claiming Aliyun uses Android runtime, framework and tools and so a launch would only serve to fragment the delicate Android ecosystem.
Liu will apparently be replaced by Scott Beaumont, who currently works on European partnerships for the firm and ostensibly has no China experience. ®
Sponsored: Minds Mastering Machines - Call for papers now open