Good news: Brits can still afford IT services - Computacenter
Revenues flat - no thanks to France though, says hefty Euro reseller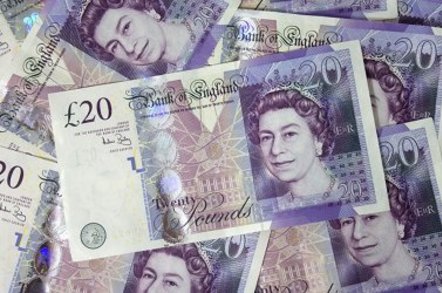 IT services reseller Computacenter has pulled back the curtains on its operations for the first half of calendar '13 and clearly hasn't been affected by any unexpected dramas. But while its UK business is progressing, trade on the continent remains mixed.
One of Europe's largest resellers said today that its revenues to the end of June were flat on a reported basis but had fallen two per cent in constant currency (not taking into account exchange rate fluctuations).
The Brit side of the house continues to make headway in services, up five per cent in the six-month period. Meanwhile, product sales - which CC groups under the title "supply chain" - were flat. UK sales overall grew two per cent.
This is a credible outing considering the "challenging comparison" with the corresponding time frame a year ago when "volume of take-on billing" of IT services contracts rocketed.
"The comparison in the second half of the year is somewhat easier and we are confident that our services growth rates will return to levels broadly in line with those experienced on the first quarter of the year."
The pipeline looks healthy too, CC added, and in recent weeks has "reached exclusive negotiations on a number of new contracts" in Blighty that should help to maintain services growth in the few years.
Less rosy however was business in Germany, beset by three troublesome IT services contracts that were first flagged up last year.
Sales dropped one per cent at country level with services and product turnover down one and two per cent respectively, hit by a nasty Q1. CC said it had witnessed a "strong recovery" in Q2 with services flat and product sales up 15 per cent.
"We are stepping up our campaigning for new services contracts and while we are still in the early stages of that process, the prospect pipeline looks healthy," the firm declared.
The three loss-making contracts in Germany progressed in line with management's expectations but are "how highly likely to be loss-making from 1 July 2013 until the end of life", it said.
"There is further work to do and customer negotiation to be undertaken to assess the full quantum of these losses," the company said, adding that these losses will require an additional provision to be made that will be recorded as an exceptional item.
Worse still, the French arm had a very tough six months as sales plunged 12 per cent, with services work down by five per cent and products sales falling 13 per cent. Unlike Germany, trade in France deteriorated during Q2, with product sales down by a fifth and services down nine per cent.
The French arm completed an ERP rollout but the timing meant "some orders" could not be processed by the end of June, said CC. The firm has rolled those orders into the third quarter, "which could account for up to half the revenue decline in supply chain during quarter two", said CC.
It added:
Market conditions within France are clearly challenging but we are confident that our new ERP systems in place and our Group Operating model will go some way to improving the financial performance over the medium term.
CC said that for the remainder of the year the UK will trade in line with expectations, "supported by some improvement within our German business, which is offset by a further deterioration in France".
Full half-year numbers will be released by CC at the end of August. ®
Sponsored: Minds Mastering Machines - Call for papers now open