Cubesats to go interplanetary with tiny plasma drives
Boffins seek your cash to sling tiny sats into deep space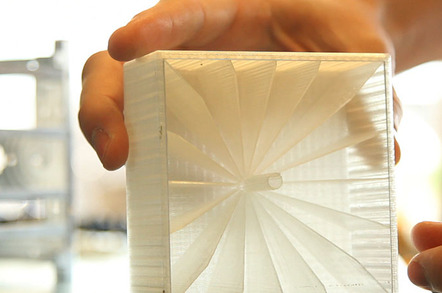 Cube satellites – the current craze among space researchers with more ideas than money – could take a step farther out into deep space, if the University of Michigan has its way.
UoM researcher Benjamin Longmier, assistant professor of aerospace engineering and a propulsion specialist in the university's Plasmadynamics and Electric Propulsion Lab (PEPL), wants to attach small – very small – plasma drives to cubesats, enabling them to travel out into interplanetary space.
There's another task the researchers would need to tick off to send their cubesats out into the lonely spaces between planets: the devices would have to be hardened to withstand the hostile interplanetary environment.
Longmier's partner, James Cutler, heads up that effort, as part of a team selected to participate in NASA JPL's Interplanetary NanoSpacecraft Pathfinder In Relevant Environment (INSPIRE) team, which plans to demonstrate the survivability, communication, tracking and payload hosting on two cubesats delivered to space.
However, to get beyond the delivery point and embark on a deep space mission, the satellites need a propulsion system that takes up no more than one-third of the total cubesat. That caps the volume of the drive at about a litre – 10 centimetres in each dimension.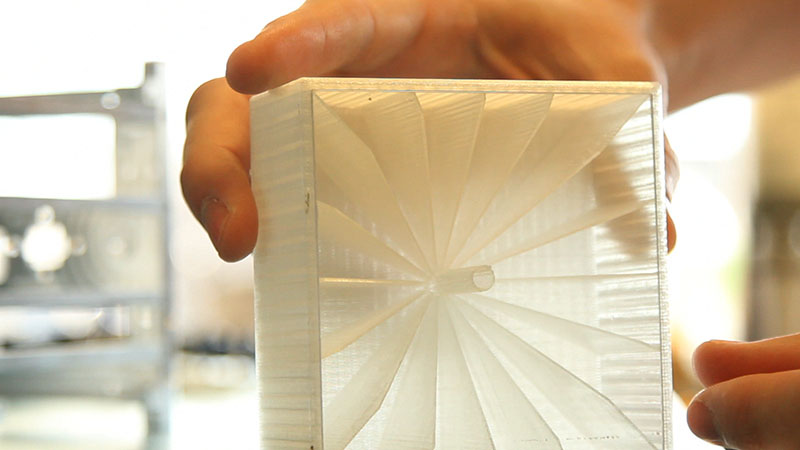 The proposed fuel storage container of the plasma-drive cubesat
With such a tight space to work with, a plasma drive fuelled by gases like xenon or krypton isn't feasible, because the cubesat would carry so little of the gas. Instead, Longmier plans to use water or liquid iodine as the fuel.
"We're changing the paradigm a little bit and using a liquid propellant. We can store a lot more of it in a very small space," said Longmier in the university's announcement.
The drive will superheat the fuel to a plasma, and use magnetic fields as the nozzle. And while the thrust is low (equivalent to the force of holding a paperclip in your hand, the university says), it will last as long as the drive is operating.
"You keep these things on for days and weeks and months at a time", Longmier says. "There's not much limit to how fast you can go – you're only limited by how much propellant you can take, and what your speed is by the time you burn through that propellant."
The project's Kickstarter page is here.
Sponsored: Minds Mastering Machines - Call for papers now open