Icahn offers to sweeten his Dell deal with warrants
Hoping to arrest the Big Mike/Silver Lake deal next week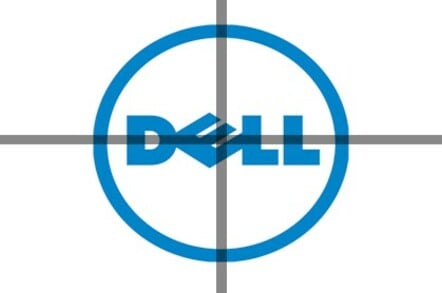 If either Michael Dell or Carl Icahn wanted to win a deal to take control of Dell, the company, all they would have to do is pony up some of their own cash hoards and that would be that.
But this is business, and the last thing in the world you do is spend your own money.
In the latest move, corporate raider Icahn is sweetening the $14 per share deal he is offering to take over Dell: using warrants that are good to purchase shares of Dell in the future.
Speaking to Bloomberg late on Thursday, Icahn said he would add to his proposed deal a warrant which Dell shareholders could exchange for additional stock at a future date.
These warrants will have an excise price of $20 per share, and Dell shareholders could execute them over the next seven years.
By Icahn's calculations, the addition of warrants to his leverage recapitalization deal, which will keep Dell a private company, increases his offer for Dell to between $15.50 and $18 per share.
Dell, the man, plus equity firm Silver Lake Partners are borrowing money from Microsoft and a slew of banks to put together a $13.65 per share deal to take Dell private, which makes the deal worth $24.4bn. Dell's shareholders will give the thumbs-up or down to the deal next Thursday (July 18), and this is the only matter up for a decision at the special shareholder meeting.
Icahn has been rabble-rousing earlier this week for Dell shareholders to seek a formal appraisal on the value of their shares to try to stall the Dell/Silver Lake deal.
As if the difference between $13.65 per share and $14 per share was all that much. And as if both Icahn Enterprises, the investing arm of the corporate raider, and his ally in the deal, Southeastern Asset Management, were not both arguing mere months ago that Dell was worth around twice what either of these two teams are willing to pay for it.
As Icahn was talking about his warrant-sweetened deal to take over Dell, the special committee of Dell board members overseeing the takeover deal put out a statement of its own, lambasting the "no-brainer" appraisal procedure in which Icahn suggests Dell shareholders engage.
"The Special Committee cautions Dell stockholders that Carl Icahn's latest entreaties that they pursue appraisal with respect to the Dell acquisition misrepresent the risks and costs involved in this course of action," the letter states. "Mr Icahn's letters claim that seeking appraisal is a 'no-brainer' involving 'no risk' and that stockholders 'might get lucky' if they follow his advice."
This appraisal process is lengthy and expensive, says the Dell committee, and if enough shareholders ask for it, it will actually kill the takeover deal from Big Mike and Friends. The other risk, and perhaps this is a valid one, is that the courts doing the appraisal of Dell's worth might decide it is actually worth less than $13.65 per share.
"Mr Icahn is asking Dell stockholders to vote against the certainty of $13.65 per share in cash to pursue a highly speculative appraisal remedy," the Dell committee continues.
"He is also asking them, if the merger does not occur, to cede full control of Dell's board to nominees of the Icahn group and then to hope for a highly leveraged recapitalization transaction that he himself admits may never come to fruition."
The committee once again asked Dell shareholders to approve the Dell/Silver Lake takeover deal, which is exactly what shareholder watchdog Institutional Shareholder Services said Dell investors should do on Monday. ®
Sponsored: Minds Mastering Machines - Call for papers now open