Web ad giant (Google) makes its own flash? Speak your branes
If the Chocolate Factory bakes its own silicon sweeties, show us the fabs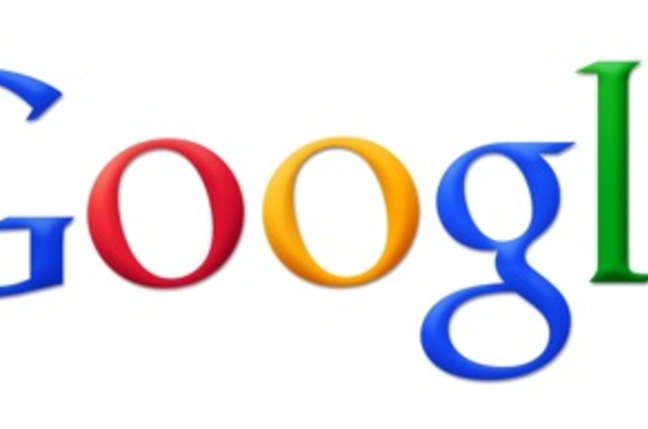 We wondered last week or so how advertising giant Google could appear in a Gartner chart comparing sales in the enterprise flash drive market.
Apparently the web goliath makes its own solid-state drives for its sprawling customised storage systems, and the amounts are big enough to register on Gartner's market-scanning radar screen.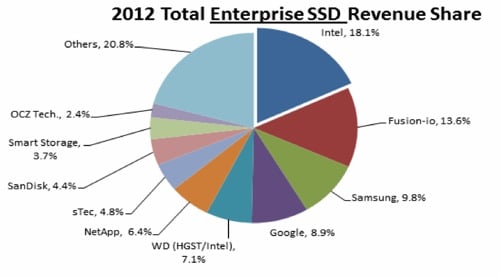 Total worldwide enterprise SSD revenue share for 2012 - according to Gartner
Google was responsible for almost 9 per cent of enterprise SSD sales in 2012, said Gartner, and fourth after Intel, Fusion-io and Samsung. A Gigaom report quotes a Gartner research veep Joe Unsworth on the topic: "We have to associate a revenue number to the Google consumption, although admittedly it is closer to cost than any of the other vendors since they consume it all internally (they wouldn't pay themselves the margin of course)."
Hmm. The storage desk at Vulture Central doesn't know if it agrees with Unsworth's take on the situation. Does building flash chips for your own use count as an enterprise SSD sale? Where are the factories? Stuff your thoughts in this forum topic please. ®
Sponsored: RAID: End of an era?