Exec teleports from Dell, channel organs absorbed into Texan Borg
Departure sparked assimilation, not cost cutting or strategy change, says boss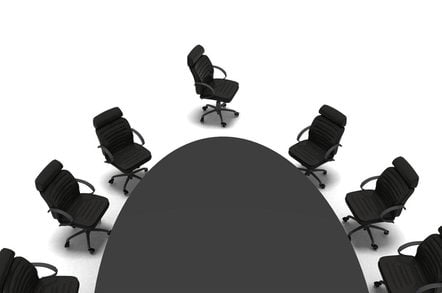 Dell has stitched together its global channel organisations, saying that improving "support" for resellers and integrators is at the forefront of its mind - and not cost cutting.
The move comes days before Dell shareholders vote, on 18 July, on whether to accept CEO Texan Mick's offer of $13.65 per share to take the whole shebang into his private hands - or cling onto the ailing PC maker wannabe enterprise vendor's stock for the time being.
Long-serving global channel partner head Greg Davis said Dell, the biz, is merging the partner marketing and programme team previously led by Kathy Schneider with the programme and enablement team run by Bob Skelley, who will run the expanded unit. Schneider said goodbye to the tech titan earlier this week.
"Schneider, who has been part of our channel team for over four years…is leaving Dell to pursue a new role. We will miss her but wish her the best in her new opportunity," Davis said in a canned statement.
Schneider spent the last 14 years at Dell and played a key role in establishing the company's distribution channel operation from 2008, when Dell tried to convince resellers that it was no longer their direct-selling nemesis.
Skelley has also worked extensively in the channel since Dell launched its Partner Direct programme, and helped to build the framework certifications.
Davis said the merger will "provide better support" to partners, and that it was prompted by Schneider's decision to exit - which seems a strange justification for such as move.
"[We believe] a combined group could be a benefit to programme execution. There is no change planned at this time regarding strategy, staffing or budgets," he added. ®
Sponsored: Minds Mastering Machines - Call for papers now open