China prepares to lift 13-year game console ban – report
Gamers of the world, prepared to get pwned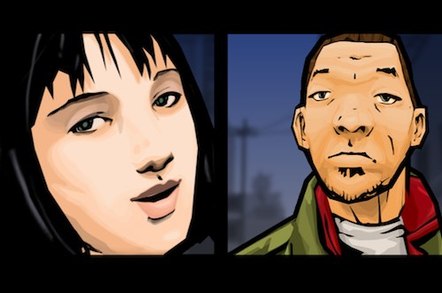 Chinese Premier Li Keqiang has reportedly given the go-ahead for the end of his country's ban on the sale of gaming consoles to its citizens, although under carefully controlled conditions over what games can be sold.
"They still need approval from the culture ministry and other relevant government bodies for their products, which I think is reasonable, because the government wants to make sure the content of your games is not too violent or politically sensitive for young people," a source who has reviewed the scheme told The South China Morning Post.
As well as viewing the content of games, China will also insist that all consoles and associated equipment sold to its citizens will have to be built domestically, specifically in the newly created Shanghai free trade zone. This will not only give the economy a boost, but allow it tight control over what gets made and sold.
"The Shanghai free trade zone plan is strongly supported by Premier Li, who wants to improve China's image as opening further to business under the new leadership (of Premier Li and President Xi Jinping)," another source said.
"You may think the game console is a small deal in the whole policy package for Shanghai, but it's an interesting instance showing how China wants to open up to foreign investors."
The national ban on consoles was instituted in 2000 after the Ministry of Culture led something of a moral panic over the potentially damaging effects of video games on the minds of children. There have been recent rumors of a lift on the ban, subsequently denied.
The irony is that most of the world's gaming consoles are already made in China. Nintendo's Wii is built by Taiwan-based Foxconn on the Chinese mainland, and Flextronics makes the Xbox in China. Sony has a range of local suppliers to build its PlayStation systems, and would welcome a chance to sell directly to Chinese consumers.
"We recognise that mainland China is a promising market," said a Sony spokesman. "We will continuously study the possibility, but there is no concrete plan at this stage."
As you'd expect, there's plenty of leakage at the factory gates and a thriving Chinese grey market for consoles and games, which the authorities don't crack down on too severely. By keeping production in China, the authorities can now turn that grey and black market into an economically profitable white one, and reap the economic benefits while retaining content control.
All this is good news for hardware manufacturers, who get to sell to a potentially huge market. It might not be quite so good news for games makers, given the epic levels of piracy in the country. Whether or not always-on internet DRM will work with the Great Firewall of China remains to be seen.
If the Chinese government does allow internet access for consoles, this could also be bad news for some established gaming clans as well. A few hundred million extra online players, many of them fanatical gamers, will wreak havoc on the league tables and online environments, and El Reg suspects a lot of people are going to have to adapt or die – frequently. ®
Sponsored: Minds Mastering Machines - Call for papers now open