Samsung asks for retrial on rubber-band
New suit tries to overturn loss by stretching a couple of legal points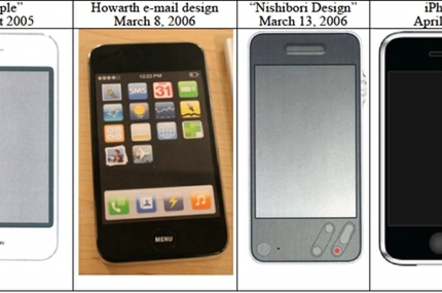 Samsung versus Apple has taken yet another twist, with the Korean company asking for yet-another-trial on the basis that Cupertino reduced the scope of its infamous "rubber-band" patent during a re-examination.
The companies' litigation, set to replace SCO versus IBM as the tech sector's Jarndyce v Jarndyce, has spawned lookalike battles all over the world. In the US and Japan, Apple had a rubber-banding win (there are other claims at stake in various lawsuits), and there's a retrial set for November in which the two will be arguing over last year's $US1.05 billion damages award in favour of Apple.
And in the meantime, there's been a re-examination of the patent at issue, US 7,469,381, during which Samsung says Apple narrowed the scope of its claim as part of its negotiation with the USPTO.
As Apple Insider notes, the small window Apple has opened for Samsung arises because last year, the USPTO "tentatively invalidated" the patent on the basis of prior art.
In its filing, Samsung says:
"Based on the narrowed interpretation advanced by Apple during an oral interview with the Examiner in a desperate bid to save that claim, the Examiner changed his prior final rejection and confirmed Claim 19. Samsung is entitled to a new trial on liability under Rule 59 based on these developments because there is "newly discovered evidence" that would have resulted in a finding of non-infringement with respect to the '381 patent."
Samsung claims the re-examination means "Claim 19 now requires that the visual effect of edge alignment be present and the specific purpose or cause of the computer instructions performing the snap back be to perform edge alignment" – which it says would mean it would not have lost the case last year.
And so, if it has its way, Bleak House will become that little bit more expensive. ®
Sponsored: Minds Mastering Machines - Call for papers now open