How con men snatched £100,000+ in iPads and other kit from IT disties
'Cops are over-worked so suppliers need to police tech channel themselves'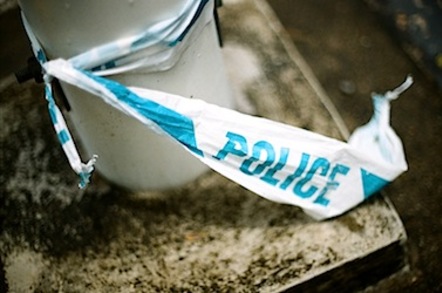 A network of fraudsters has swiped iPads and other consumer tech worth at least £100,000 from IT distributors and resellers, according to credit reference agency Graydon UK.
The swindles stretch back 18 months and typically involved members of the network either hijacking a dormant company or setting up a bogus firm and filing false accounts at Companies House to attain a credit rating.
The gang then approached numerous distribution channel businesses to buy goods through deception, maxing out relatively small credit limits with suppliers before disappearing with the kit, only to reemerge under a new vehicle.
Alan Norton, head of intelligence at Graydon UK, said it had pieced together the scams using internal systems to identify unusual characteristics of trade, which included the fraudsters using the same VAT numbers for front firms.
"This is almost certainly an organised criminal gang that used different businesses to front the operation," he told The Channel.
Well over £100,000 worth of county court judgments were issued against the fake firms, he added, indicating this was the "minimum" lost by IT suppliers in the UK.
In the last fortnight there had been a "spike" in attempted scams because June is the year-end for some suppliers who may be under pressure to hit targets - eleven distributors and resellers were targeted.
The names of the companies used by the fraudsters and the companies they targeted were not disclosed, but have been passed to the relevant authorities, said Graydon.
The goods stolen included tablets, "predominantly iPads" and other consumer electronics that can easily find a home on the black market.
A National Fraud Authority report for fiscal 2013, published last month, indicated that fraud in the UK fell to £52bn from £73bn a year earlier, with the private sector losing some £21.2bn to swindlers. The small enterprise segment was hit hardest, suffering total losses to fraud of £7.7bn.
But Laurie Beagle, divisional director at P&A Receivables Services, which runs frequent channel forums, said the number of stories involving fraudsters are "going up, not down."
"We are seeing more fraud attempts. These people have nothing to lose, they maximise the number of hits and hope some get through. The police are over-worked so [IT suppliers] need to police it themselves," he said. ®