One day your data centre will get you to the pub on time
Virtualisation takes the strain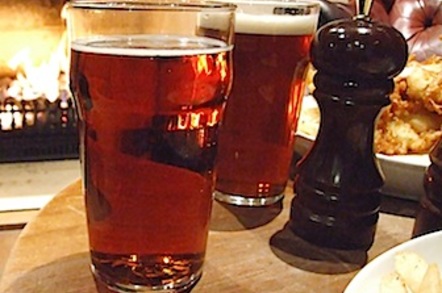 You are an IT manager and it is late Friday afternoon. You are in the lift descending from the fifth floor and you can already hear the gentle buzz of your friendly local bar. But then the lift stops at level three and the director of human resources gets in.
"I've been meaning to talk to you," she says."Can you explain why I'm paying so much for my IT?"
It doesn't have to be this way. In an ideal world, not only would the answer be available in a portal, with costs easily understandable and broken down, but she would be able to configure the IT services she receives, adjusting costs accordingly.
In an ideal world, your datacentre would be able to support all this too and you would still be able to make the pub in time for the first round.
Today's datacentre is often inward-looking. Managers are concerned with keeping the lights on and the engines running. They view any alterations or additions with suspicion because they work to tight budgets and exacting operational constraints. That is why it can take weeks to provision new storage or server capacity.
This world looks much like the world of the 70s. The computers have changed but from the outside IT still looks like an ivory tower.
Most IT departments want this to change, but how?
It's all about service
IT has to become a service-centric culture, in which the needs of the users are considered first and foremost. This requires a reframing of the entire IT process and therefore of the datacentre.
"The key requirement for a service-centric approach to delivering IT is to define the services required by the various business groups and functions and their value to these groups and functions," says Reid Purvis, a datacentre specialist at Microsoft.
"These services should then be delivered to the associated users – business application owners and groups, end-users and consumers, or other IT staff."
A service catalogue with a description of the IT service, service level agreements, costs, and authorised service recipients, is just one part of the offering.
Customers will also want to know what they are paying for. A reporting service is a basic requirement, so that users understand how much they have used a service. Even more business friendly is a chargeback service so they can see what they are paying for.
In a service-led IT culture, the infrastructure must become more malleable so computing resources can be moulded to provide the necessary services within a short time.
Virtualisation provides the answer. Putting a layer of abstraction atop hardware resources enables an IT department to create virtualised resource pools which can be optimised for service delivery.
Anyone designing and building a virtualised datacentre wants to ensure that those resources are effectively managed, otherwise the same old problems will just be shunted up a layer. Badly managed resources are burdensome, whether or not they are sitting on a virtual software shim.
Automation is therefore an important part of tomorrow's datacentre architecture. It will need orchestration software that handles tasks such as load balancing and workload portability so that virtual machines can fail over to alternate hardware without disrupting services.  
The various components of the infrastructure are often in disarray
Many of these features span different domains. A datacentre offering an in-house service may find itself overwhelmed by a spike in demand or suffering a catastrophic failure. This may require workloads to be moved to a public cloud provider offering an infrastructure as a service contract.
This orchestration layer needs to be service aware, too. It must understand the services offered in the catalogue and ensure that services are meeting the specifications given.
It is clear, then, that this future datacentre architecture will be far more vertically integrated than ever before.
In today's datacentre, the various components of the infrastructure are often in disarray. Storage networks are separate from server networks. Storage, servers and applications are manually placed, and everything has to be tweaked separately to work with each other. And as for service management, forget it.
In the architecture of the future, the infrastructure is converged. The same network that supports the storage infrastructure is also used for the servers and applications. The application running atop this infrastructure is pre-certified, so that datacentre managers know it will work.
Sponsored: Minds Mastering Machines - Call for papers now open