Seven snazzy smartphones for seven sorts of shoppers
How to pick the high-end handset that's right for you
Messaging
Keeping in touch
The modern smartphone lets you communicate in a bewildering number of ways - texts, instant messaging, social network alerts, Skype, email and missives sent through the OTT services such as WhatsApp. This means keeping the insistent clamour organised is important.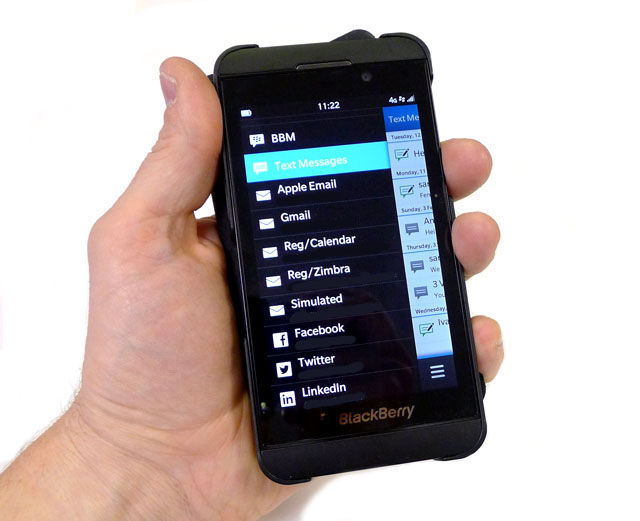 The BlackBerry Z10
Despite the lack of native apps for the likes of VoIP services Line and Tango, it's BlackBerry that gets the nod here thanks to the Hub, a simple but highly effective feature that acts as a focus for all incoming messages and notifications.
Better yet, BlackBerry 10's swipe-and-peek gesture controls means that looking at what's in the Hub is extremely easy. You can slide fluidly out of the app you are using, see what's afoot, and then slide elegantly back in one nuru-gel-lubricated motion.
Once you have swiped into the Hub you can tap on a notification and the conversation or message will open up in the relevant app, be it a text, an email, a BlackBerry Messenger message or something else.
How much do I like the BB Messenger Hub? Let's put it this way, I keep inadvertently trying to swipe into it on my Android phone and the BlackBerry Z10 went back to the Canadians over a week ago.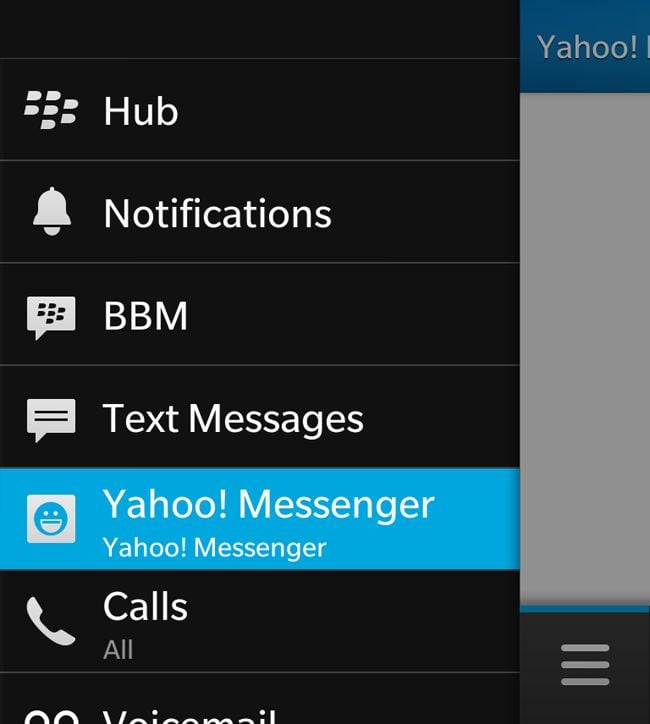 The BlackBerry OS 10 Hub
BlackBerry's final ace in the hole for the truly dedicated messenger is the Q10. At the moment if you want a good Android, WinPho or iOS smartphone with a physical keyboard, you're stuffed 'cos there ain't no such thing. Enter the Q10, which offers all the features of the Z10 but with a 3.1-inch, 720 x 720 touchscreen and a full keyboard.
I know a lot of people who have been waiting for the Q10 and think that BlackBerry messed up by launching the Z10 first. After all, the Z10 is just another touchscreen smartphone while the Q10 offers an altogether different physical messaging experience from the likes of the iPhone 5 or HTC One.
Value
Money's too tight to mention
If you're on a limited budget and you don't want a contract, an LG-made Google Nexus 4 will set you back a piffling £239. That's a spectacularly good deal for a phone with a 4.7-inch, 1280 x 720 IPS LCD screen and a quad-core 1.5GHz CPU. It's a well-made and attractive device too, every bit as presentable in smart company as an iPhone 5 that costs more than twice as much.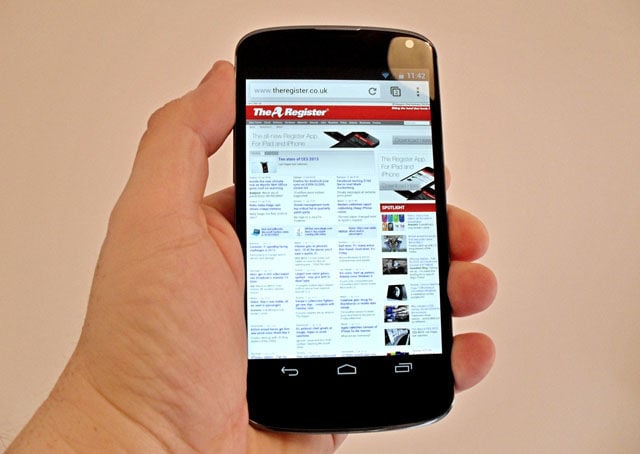 The Google Nexus 4
Thanks to an excellent screen, the Nexus 4 is a joy to use. Because it's a Google device, you'll get updates straight from the mountain rather than having to wait about until your phone manufacturer gets its act together and rolls them out. And of course saying you own anything called a Nexus summons up all sorts of subconscious imagery of C-beams glittering in the dark near the Tannhäuser Gate.
There are some drawbacks though. The fixed battery doesn't give you much usage per charge even when new, and the body can get very warm under hard use - a no-extra-cost feature of several devices using the Qualcomm APQ8064 chipset.
It's also an all-glass - well, almost all-glass - design like the Sony Xperia Z and the iPhone 4S. I don't like all-glass phones. They can feel clammy and slippery in the hand and have a nasty habit of cracking when you drop them.
Also, you have to make do with 8GB of storage and no Micro SD slot. After system requirements that means you'll have about 5.5GB for files and apps. That could be enough - I currently have three 720p feature films and 15 320kbps MP3 albums on my phone and they take up 3.5GB - but large games like NOVA 3 will start to ask questions the Nexus 4's storage can't answer.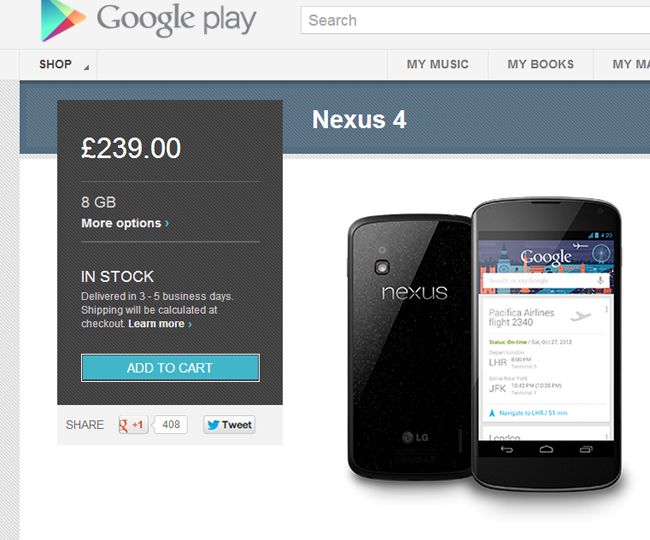 At last ... the bargain Nexus 4 is now readily available
Thankfully there is a 16GB version which, although it costs £279, looks like equally good value when a 16GB iPhone 5 will set you back £529. Either way, if you're looking to buy a high-end handset outright this is the best offer about at the moment. And now that Google and LG have stopped pointing fingers and sorted their supply issues out you can actually buy the thing.
Sponsored: Minds Mastering Machines - Call for papers now open