LOHAN team girds loins, aims to take SPEARS to heaven again
Ballocket crew returns to fray undaunted by tragic playmonaut plunge disaster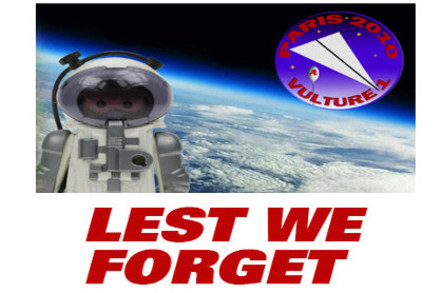 The Low Orbit Helium Assisted Navigator (LOHAN) team is girding its loins ahead of this weekend's second test flight of the Special Project Electronic Altitude Release System (SPEARS) control board.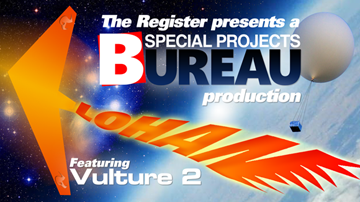 SPEARS is designed to fire the Vulture 2 space plane's rocket motor by means of custom igniter at a predetermined altitude, as determined by GPS.
Back in December, our first attempt to get SPEARS aloft went swimmingly well until the payload unfortunately came down in the English Channel, at which point things went decidedly unswimmingly not only for SPEARS but for our heroic Playmonaut, who was tragically lost at sea.
Despite this setback, we've regrouped and prepared a second SPEARS board which on Saturday will soar heavenwards from Blighty's answer to Baikonur, Brightwalton in Berkshire, under the watchful eye of (from L-R): Anthony Stirk, Dave Akerman and Neil Barnes: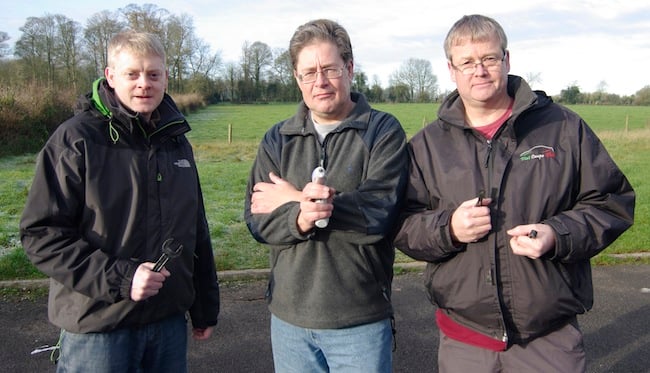 Joining us will be rocket motor wrangler Paul Shackleton, and also custom igniter chap Rob Eastwood.
Rob is Head Firer for Flashpoint Fireworks, and coincidentally has a display on Saturday evening close to our launch, so he's going to pop down to join the fun and games.
For the flight, we'll be packing the SPEARS board, a back-up tracker, the Clockwork High Altitude Release Mechanism (CHARM) and Dave Akerman's Raspberry Pi camera rig.
So, expect live photos beamed back from aloft, as well as the usual near-real-time flight data from the onboard radio transmitters. What's more, the launch will be broadcast live over the interwebs, allowing LOHAN fans to follow the action from the comfort of their PCs.
We'll give you the all the details on Friday, including frequencies, callsigns and just where to catch the live vid feed.
In the meantime, we'll leave you with a bit of artwork which will adorn the payload box, in homage to those who've sacrificed all for the British space programme: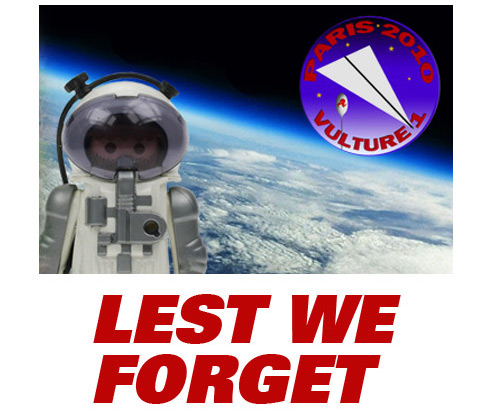 ®
---
Further LOHAN resources:
---

Sponsored: Minds Mastering Machines - Call for papers now open