'Banner year' for patent lawsuits: Number of cases, awards both up
Trolls reaping the biggest rewards, as usual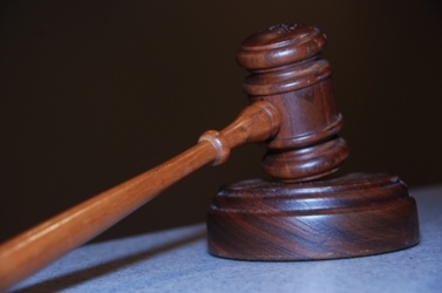 Describing 2012 as a "banner year" for patent litigation in the US, a new report from PricewaterhouseCoopers says the number of patents granted and the number of patent lawsuits filed were both up during the year, even as the damages awarded in such suits hit all-time highs.
According to the report, although the number of patent suits filed has increased by an average of 7 per cent annually since 1991, the number of filings leaped up by 29 per cent from 2011 to 2012 alone.
In all, patent holders filed 5,189 lawsuits in US courts in 2012 – a new record – and the percentages of those cases that involved computer hardware and software, internet services, telecommunications, and biotech all rose.
Damage awards were up significantly during the year, as well. The report observes that patent litigants were awarded damages in excess of $1bn in three separate cases in 2012, including Monsanto v. DuPont, Apple v. Samsung, and Carnegie Mellon University v. Marvell. Previously, only three such large awards had been granted in all of US history.
Those massive awards in turn caused the median damages awarded during 2012 to spike to $9.5m, significantly higher than the $4.9m median award for the overall period of 2007 through 2012.
It's worth noting, however, that the largest patent awards have historically often been reduced upon appeal. The verdict in Apple v. Samsung, for example, has already been chopped down from the original $1bn to under $600m, and it may yet be modified further.
So who is awarding all these sky-high damages? Not so much judges, it turns out, as ordinary folk. Not only were juries around 50 per cent more likely to find in favor of patent holders than were judges, but they were far more generous in their awards, too.
How generous? Between 2007 and 2012, the median damages awarded by judges was $300,000. The median amount awarded by juries was $12.2m.
Naturally, the dreaded nonpracticing entities (NPEs) – some call them patent trolls – played a role in all of this, as well. The PwC report notes a recent study indicating that NPEs now account for the majority of all patent litigation filed in the US.
In PwC's own findings, NPEs were also typically awarded higher damages than practicing entities in nearly every industry studied, the notable exceptions being biotech/pharma and telecoms. Over the last 12 years, the report states, median damages awarded to NPEs have averaged twice the median amount awarded to practicing entities.
But being a patent troll isn't always all it's cracked up to be. PwC found that universities and nonprofit NPEs were awarded median damages slightly lower than those awarded to companies, while the median damages awarded to individual NPE patent holders were much lower, even though individuals filed 50 per cent of all NPE patent suits.
Moreover, it was generally harder for NPEs to get decisions in their favor than it was for companies that made stuff. NPE patent claims had an overall success rate of just 26 per cent from 2007 to 2012, compared to a 38 per cent success rate for companies with actual products.
Federal Trade Commission chairwoman Edith Ramirez has promised an investigation into the practices of patent trolls, after being urged to study the matter by Senate Judiciary Committee Chairman Patrick Leahy (D-VT) and other Congress-critters, but enacting any new patent legislation is sure to be a lengthy process.
Meanwhile, with awards on the rise, the threat of an FTC investigation seems unlikely to dissuade NPEs from continuing their barrage on the patent courts. When PwC revisits the topic of patents again next year, expect the trends revealed in this year's study to have not merely continued, but accelerated. ®
Sponsored: Minds Mastering Machines - Call for papers now open