The irresistible rise of the corporate app
Contrasting approaches by Antenna and Cryoserver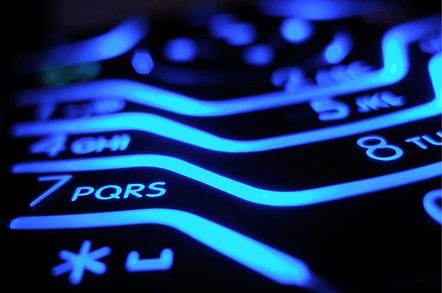 The rise of the corporate app is due to both fashion and user demand.
Once upon a time there were programs. Today they are called apps. The big difference is that apps are fashionable, and fashion drives a lot of what even sane IT types do. So much so that even the Windows Phone has settings in the control panel for "company apps".
Robin Bingeman of Cryoserver, a London-based email archiving vendor, has seen that trend. You wouldn't have thought that getting apps onto phones was a priority for a company that builds super-secure mail backup for large enterprises. But it's all about the users' demands.
"Bring your own device [BYOD] is here to stay," says Bingeman.
Home comforts
He points out that people are accustomed to using apps in their personal lives and expect to have the same functionality at work.
The use of computing has moved 180 degrees. Time was when you would have far more computing power at work; now people might have 100Mb broadband at home and 10Mb at work, and their home computers and consoles are far more powerful than the company laptops.
The app is important for Cryoserver because of the way people use its service. It is something enterprises in some industries must have for compliance. They need to show audit trails, with emails held in an unalterable way.
Users see no direct benefit in this, so the software must also provide user benefits in the form of much better sorting and searching than you find in traditional mail clients. Mobile mail clients in particular usually limit categorisation to the number, size or age of the messages they hold.
Search and rescue
Combining BYOD with Cryoserver's "lightning fast search" can make each employee more efficient, according to Bingeman. With the Cryoserver mobile app a user on the move can find any email sent or received.
According to a May 2013 survey of 2,000 UK office workers, commissioned by Huddle, the startup alternative to Sharepoint, more than 90 per cent of people use their personal devices to store work documents. There is no point in trying to prevent them: far better to let them do so in a controlled way.
The ability to do this is particularly valuable for investigating rogue behaviour. There is a process of audit trails, rather than the HR department just asking the IT department to trawl through emails.
Users designated as data guardians are sent the audit trail so that they can watch the watchers, and the investigation cannot go ahead without a reason given for the audit. This helps with compliance and also to reassure groups such as trades unions that employees are not being needlessly spied upon.
Senior managers can see if there is evidence of insider trading, or other misdeeds, from their phones
And as calamity may strike at 4pm on the Friday before a bank holiday it is best if senior managers can see if there is evidence of insider trading, or other misdeeds, from their phones.
Cryoserver offers this through its mobile app and provides APIs for partners to integrate the storage with third-party apps.
For Cryoserver the route to market is a mobile AppStore, allowing Apple to do the distribution. Of course the app is no use to anyone without the server-side accounts and the revenue model is through that. But it is a much lighter touch for the company than curating its own apps store.
The curation approach
The curation approach is favoured by the New Jersey company Antenna, which has more than 300 enterprise customers looking at building and managing mobile applications.
Managing can take the form of the enterprise running its own apps store, but more commonly Antenna handles this as a service.
Antenna divides the applications into employee-facing and customer-facing ones. It is seeing a lot of activity in financial services, with mobile banking being business-to-consumer.
By contrast, sales applications are commonly used for business-to-employee, with sales managers using CRM to a back end of SQL or Salesforce.
Other strong areas are manufacturing, field service, healthcare and life sciences. Antenna's 2013 survey of enterprises shows that 37 per cent of companies in the UK and US are looking to launch apps stores. Most have only a few apps and sometimes app developments happens in silos.
Like Cryoserver, Antenna sees the advent of BYOD as hugely significant. The type of device in question is connected to the age of the two companies.
Sponsored: Minds Mastering Machines - Call for papers now open