Come watch us brandish our LONG TENT POLE, EMC tells world+dog
It's to do with enterprise storage, or so they claim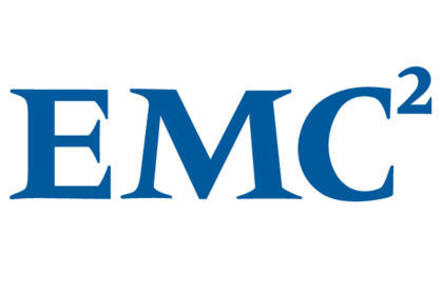 EMC is going on a Twitter tease trek with a series of tweets about Backup Independence Day on 10 July.
Stephen Manley, the chief technology officer of EMC's Backup and Recovery Systems division has spaffed tweets left, right and centre:
Backup Independence Day is coming - freedom from vendor lock-in, dedicated infrastructure, and proprietary data formats. #freeyourdata

— Stephen Manley (@makitadremel) July 5, 2013
In another tweet Manley points us to this Backup to the Future EMC web page: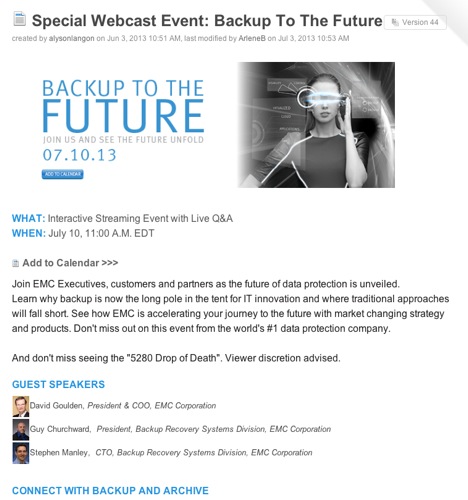 EMC July1, 2013, Backup webcast
It contains grade A, three star marketing-speak:
Learn why backup is now the long pole in the tent for IT innovation and where traditional approaches will fall short. See how EMC is accelerating your journey to the future with market changing strategy and products. … don't miss seeing the "5280 Drop of Death". Viewer discretion advised.
Pure marketing Viagra. Awesome stuff. Regrettably Vulture Central is sadly lacking in the long pole department. (speak for yourself – Vulture Central's backroom gremlins) As for the 5280 Drop of Death, we went scurrying off to our meds cabinet for some Valium as we contemplated the idea of a mile high drop of death. Are we going to see a webcast of a real live suicide attempt? Or is someone going to be thrown out of a plane? Mr. TapeBackupGuy perhaps?
Manley's tweets provide some nuggets of information:
Freedom from vendor lock-in
Freedom from dedicated infrastructure
Freedom from proprietary data formats
Network Data Management Protocol is involved
Scale-out NAS (Isilon) is involved
Tape is not involved.
So we can deduce that NDMP (Network Data Management Protocol) is going to be used to store backup data on Isilon arrays. NDMP was devised by Legato, which EMC owns along with its NetWorker backup product along with NetApp. Most major backup products support the protocol.
Google had skydivers deliver Google Glasses to an event in the San Francisco Bay area. This hyped-up EMC Drop of Death is in New York and our not-so-long pole is getting quite excited about. Steady on boys! ®
Sponsored: Minds Mastering Machines - Call for papers now open