Sick of quarterly pelting in LSE stocks, Northamber AIMs for exit
Wahey, loads of VCs chucking money about. Want some paper?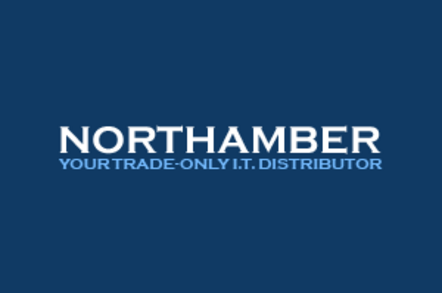 Northamber is proposing to shift its stock listing from the London Stock Exchange to AIM, where it will not be required to play out its quarterly challenges in a public arena and can close corporate deals more easily.
The oldest tech wholesaler in Blighty, Chessington-based Northamber is having a hard time of it at the moment, what with falling sales, and a shrinking portfolio of major manufacturers.
The business pulled in Peter Hammet as chief executive in January to turn around its fortunes and part of the plan is to shift to AIM which trades the stock of smaller organisations including early stage VC backed firms.
"AIM will provide a market and environment more suited to the company's size and will simplify the ongoing administrative and regulatory requirements," stated Northamber in a statement to the City.
The rules do not require listed companies to produce quarterly reports for shareholders, though companies can oblige if they feel so intended.
In the case of Northamber these have become public diary dates in which the firm was forced to reveal some of its troubles via regulatory filings.
But the distributor also reckons that an AIM listing will "offer greater flexibility, particularly with regard to corporate transactions".
"[The move] should therefore enable the company to agree and execute transactions more quickly and cost effectively," said Northamber.
As The Channel has pointed out on several occasions, Northamber has not recovered from losing the massive HP franchise back in the early 2000s.
Sales peaked in 2001 at £299m but since then turnover has generally been headed in one direction. At the half way stage of fiscal '13 ended 31 december, sales came in at £41.5m, down 22 per cent year-on-year.
The anticipated last day of trading on LSE is 30 August and admission on AIM is set for 2 September, providing shareholders give the deal the green light at a General Meeting on 31 July. ®