Big Blue storage supremo Andy Monshaw quits IBM
PureFlex boss in mystery departure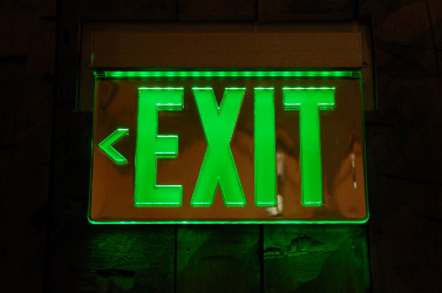 Exclusive Andy Monshaw, general manager of IBM's storage business from 2005 to 2008 and most recently general manager of the company's PureFlex integrated systems, has left the building.
A well-placed source whispered the news to The Register that Monshaw's departed IBM within the last fortnight. Monshaw's LinkedIn profile also reflects the departure, noting his employment at IBM under the "Previous" category, and his most recent IBM position as ending July 2013 - instead of being listed as "Present".

Monshaw used to have an exec bio on IBM's website; now you get a "biography you tried to access does not exist" message instead. You can see Google's cached version here.
If you search for the text in the Google entry above, including Monshaw's name, you land on an IBM Edge 2013 webpage, which tells you Alex Yost is now the VP and business line executive for PureFlex, System x and BladeCenter. Yost's current LinkedIn entry mentions the VP and business line executive role for System x and BladeCentre, but not PureFlex. Guess he hasn't had time to update it yet.
During Monshaw's time as storage general manager IBM bought XIV in January 2008 for its array technology and Diligent (April 2008) for its deduplication technology. He also continued the OEM/reseller deal under which IBM sold NetApp FAS arrays as its N-Series systems
Monshaw is pretty much an IBM lifer, having spent some 30 years in Big Blue's embrace. After Ginni Rometty became IBM CEO in September 2012 she started making some changes. One of them was to move Rod Adkins from heading the Systems and Technology Group (STG), where Monshaw worked, to head up Corporate Strategy. Tom Rosamilia, the ex-corporate strategy boss, became head of STG.
There is talk of IBM getting out of Power Systems and System x manufacturing, two processor types which power the PureFlex server engines, which may well have affected Monshaw's decision.
An IBM spokesman said: "IBM does not comment on individual staff." ®
Sponsored: Minds Mastering Machines - Call for papers now open