Why all the fuss about flash? Pin your ears back and find out
Stop bluffing and get the facts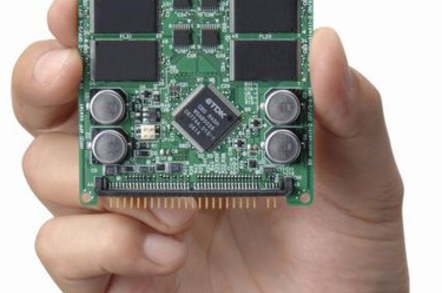 Flash storage webcast Just to be clear, we're talking about flash of the hardware variety, not the software behind those annoying animated ads. This is one of those topics that everyone has heard about, most people have opinions on, but where myths and misunderstandings are rife.
In our next live Regcast on September 17 at 11:00 BST, we're going to help with that.
We're going to be talking through the different forms of flash technology, but will also spend some quality time looking at the requirements and scenarios in which you're most likely to be interested in flash as an enterprise or smaller business, particularly when it come to your datacentre.
Along the way, we'll be challenging common misconceptions to do with practical issues such as the cost and lifetime of devices, and will illustrate how, contrary to popular opinion, high performance flash-based systems are far from an expensive luxury. Deployed in the right place, in the right manner, there are an increasing number of scenarios in which flash can allow new service level demands to be met for substantially lower costs than traditional spinning disk alternatives.
So register here to join your host Tim Phillips, alongside Phil Hooker and James Hall from HP, plus Freeform Dynamics' 'Dr. Storage Stats' Tony Lock, and get yourself fully up to speed on one of the most important trends in the storage arena. ®
Sponsored: Minds Mastering Machines - Call for papers now open