'The Apprentice' is a load of old codswallop, says biz prof
Flogging your gran for a bag of chips is actually a crap deal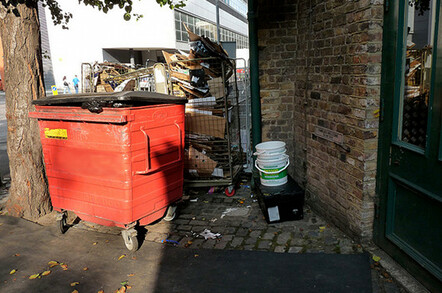 BBC "reality" TV show The Apprentice is totally rubbish and offers no lessons of any value on how to succeed in business - indeed quite the opposite - according to a professor.
"The Apprentice presents the idea that you have to be sociopathic in your relations with others in order to succeed in business," fumes Professor Martin Parker of Leicester uni.
"This is evident in the kind of things the candidates say about themselves," the prof goes on. "Apparently, you have to say things like 'I would sell my own grandmother for a bag of chips' in order to do well in business. It actually encourages people to behave in ways that are morally bankrupt and reprehensible.
"The show puts across a presentation of self which is about an arrogance and self belief – which I feel is personally damaging to those taking part. Either they really believe these things they are saying about themselves, or they think this is how they are supposed to act because they see it on television."
Prof Parker, who teaches management and business studies at Leicester, is described by the university as "a leading authority on business organisation and culture". He has been at his current university since 2003, having previously worked at Staffordshire, Keele and Warwick universities, and says "my background is in anthropology, sociology and cultural studies".
All this has made the good prof a top expert in how to run a business, and he has only scorn for the TV persona of ruthless biz tyrant Lord Alan Sugar.
"Alan Sugar comes across as a Victorian melodrama version of a chief executive," he said. "I don't for a second think that he could have got to where he is by acting like this."
Where he is, is on the telly, of course.
Anyway, Professor Parker wants you to know that if you come and study management from him there won't be any potato snack based commission deals on how many of your grandparents you can place on the market.
"The business education offered by Leicester School of Management is about ethics, diversity and responsibility – not bullying, one-upmanship and backstabbing." ®
Sponsored: Minds Mastering Machines - Call for papers now open