Myanmar picks for telecoms jackpot stoke controversy
License decision riles rights groups, parliament and people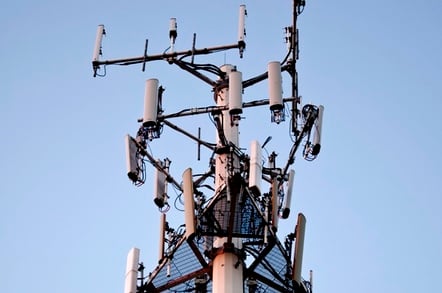 The Myanmar government has awarded Norway's Telenor and Qatar's Ooredoo each a lucrative contract to run a telecoms license in the country, in a move which is already proving controversial.
The government announced the decision via presidential spokesperson Ye Htut's Facebook page last Thursday, adding that a consortium of France Telecom and Japan's Marubeni was chosen as back-up applicant.
While the choice of Telenor is unlikely to ruffle too many feathers, state-owned Ooredoo hails from the Arab Gulf state of Qatar, which is already causing some consternation in mainly Buddhist Myanmar.
Angry comments below the Facebook post argue the government should not award any major contracts to "Muslim companies", although Ooredoo is said to have pledged the largest amount ($15bn) of all the bidding telcos.
While Facebook commenters are perhaps not the most representative group, the decision certainly comes at a delicate time in Myanmar's recent history.
The country's minority Rohingya Muslims are fleeing in their thousands after violence erupted last year, as the nation emerged from half a century of military rule.
There have been claims that the authorities are not doing enough to defuse the violence or bring to justice Buddhist agitators, especially those who belong to the anti-Muslim "969" movement.
The government's decision to award the licenses also goes against the wishes of Myanmar's parliament, which tried a last ditch bid to halt proceedings on Wednesday.
An emergency statement submitted by the telecoms committee apparently urged lawmakers to favour local joint ventures over big money bids from global consortia.
Rights groups have also reacted cautiously to the license decision, pointing out that existing laws could force telcos in Myanmar to censor content and help the authorities spy on individuals.
John Morrison, executive director of the Institute for Human Rights and Business (IHRB), told El Reg that the recent NSA scandal has shown that even in Western democracies, telecoms firms are vulnerable to such government requests.
"Given Myanmar's human rights record it is all the more important that the companies that secure the license to operate in the country do so in a way that respects privacy and free expression," he argued.
"As Myanmar continues political and economic reforms, it should work towards making telecommunications technology a tool for advancing human rights, including guarding against hate speech that incites violence."
Human Rights Watch, meanwhile, has raised concerns that a new draft telecommunications law may not provide enough safeguards against mass censorship and surveillance.
"The [winning] firms should put strong safeguards in place for their users, make clear that they will be transparent about government demands, and press the government to enact legal protections for rights," said senior researcher Cynthia Wong in a canned statement. ®
Sponsored: Minds Mastering Machines - Call for papers now open