New Motorola Mobility badge: Too late for this pinball machine lover
Embarrassing 1980s flashback for our man Bill Ray
Logo Watch Motorola, or at least the Mobility bit of it owned by Google, has a new logo with a different font and a rainbow circle: but it's too late to help some distressed pinball machine fanatics who've been crying inside for many years.
I should explain that I have a very personal relationship with the Motorola logo - and with pinball machines - but we'll come back to that once we've admired what Google has done to modernise and colourise the Motorola Mobility branding.

Away with the block fonts of yesteryear, until they come back into fashion again.
The Verge spotted the new logo adorning sponsorship of a Techweek conference in Chicago.
That site now displays a purple version of the same logo but retaining the Google-friendly font and denial of capitalisation, which is very hip right how.
Motorola Mobility tells us that various colours may manifest, but the rainbow will be the primary option. We also took the chance to confirm that neither Motorola Mobility nor Motorola Solutions (which is still using the old logo, makes money and isn't owned by Google) have any intention of changing their name. None of which is going to help with the pinball problem.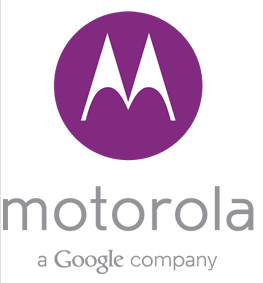 Let me explain. Many years ago I bought my first pinball machine, which was lying unused and unloved at the back of a café in Norwich. Having paid the princely sum of thirty quid I rapidly discovered that a 1979 Williams Stellar Wars does not fit inside a Ford Escort no matter how hard it's pushed, so I drove to Southampton with it lashed onto the roof.
Pinball machines are, for the uninitiated, amongst the least reliable mechanisms constructed by man. They comprise a computer connected to all manner of switches, controllers and relays, all of which get thumped, smacked and jostled by the player (pinball is a full-contact sport, which is why it doesn't work on a computer screen).
Being lashed to the roof of a Ford Escort did my Stellar Wars no good at all, and the next two years was spent trying to get it operational again.
Critical to that process was replacing a series of chips, quite clearly embossed with the Williams logo, but they proved impossible to source. Back then there was no internet to speak of, so dozens of fruitless evenings were spent on the phone to pinball breakers around the world, all of whom denied that Williams had ever branded silicon.

The chips just had the encircled W - you can probably see where this is heading.
It was two years before I happened to see my machine's main board upside down, and suddenly saw what must have been obvious to everyone else. Motorola chips were quickly ordered and soldered into place, but by then it was too late and the mighty Stellar Wars never regained its former glory - not in my hands at least.
Google's colourful makeover would help in such situations, though to my mind they should have gone much further in distinguishing themselves from the former pinball manufacturer. I realise Motorola stopped making silicon back in 2000, and the last Williams pinball machine rolled off the line around the same time, but the potential for confusion still remains and - in my view (if not perhaps all that many other people's - Ed) it needs to be addressed.
The new logo is really about bringing Motorola into the Google fold in preparation for the Moto X, Google's next Android flagship which will be manufactured in America and launched later this summer.
The Moto X will, no doubt, be inscribed clearly with the new logo, which is fine as long as no-one thinks Williams has emerged from the graveyard to join the smartphone race. ®
Sponsored: Minds Mastering Machines - Call for papers now open