Flippin' Equus! Unfeasibly old horse bone DNA triumph
Gee-gee ancestor appeared 4 million years ago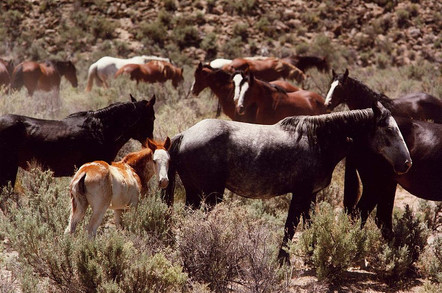 Biologists have sequenced the oldest full genome from a horse bone, in the process discovering that the ancient ancestor of the modern horse first appeared four million years ago, nearly twice as early as previously thought. What has the science world most excited, though, is the fact that they were even able to work on such old genetic material.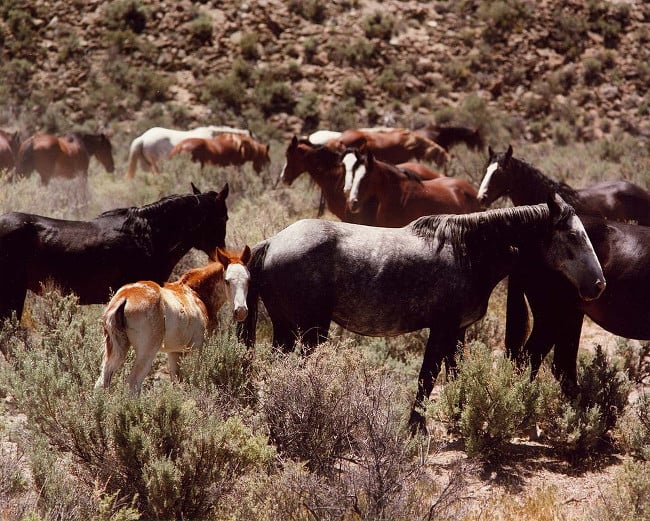 "We have beaten the time barrier," Orlando told Nature, where the study was published, noting that the oldest DNA sequenced before this came from a polar bear between 110,000 and 130,000 years old. "All of a sudden, you have access to many more extinct species than you could have ever dreamed of sequencing before."
Evolutionary biologists led by Ludovic Orlando and Eske Willerslev of the University of Copenhagen extracted the DNA from the foot bone of a horse more than half a million years old, found in the permafrost of the Canadian Arctic.
The ancient equine lived between 780,000 and 560,000 years ago. The researchers compared its sequence with that of a 43,000-year-old specimen and those of five modern domestic horse breeds, a wild Przewalski's horse and a donkey and figured out that the first example of the modern Equus genus branched off from other animal lineages around four million years ago.
The frozen ground in the Arctic was partly responsible for the team's success, as it helped to preserve the DNA somewhat. But the boffins also combined a technique called true single DNA molecule sequencing with routine next-generation sequencing to get the genome. The former method uses a machine that directly reads the DNA without having to amplify it in a sequencing machine - a process that can lose some of the sequences, forcing scientists to start over, which is not an option with small samples.
The genome sequencing for the genus Equus, which includes horses, zebras and donkeys, also proved that the Przewalski's horse (Equus ferus przewalskii), which was brought back from near-extinction in Mongolia by captive-breeding programmes, is the last "wild" horse left. ®
Sponsored: Minds Mastering Machines - Call for papers now open