Galaxy S4 phondleslab selling like lukewarm cakes, analysts reckon
Korean behemoth takes a punch in the stock ticker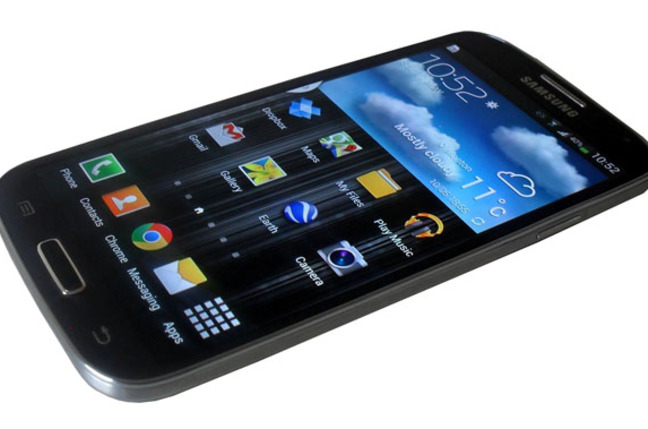 Samsung Electronics shares have slid nearly three per cent as investors anticipate weaker-than-expected results for the last quarter.
A number of analysts have lowered their expectations for the mighty Korean chaebol, saying that they now think fewer smartphones than forecast have shipped and profits will be less than previously hoped.
Earlier this month, Susquehanna analyst Chris Caso said that he was dropping his guess on how many of Sammy's flagship Galaxy S4 mobes were shipping because executives from the firm had told investors that sales were down. He reckons that the electronics giant shipped 20 million phones this quarter and will ship out another 20 million next quarter, not 30 million as he previously estimated, Business Insider reported.
Also this month, JP Morgan analysts led by JJ Park cut their share-price estimate for Sammy by 9.5 per cent and lowered their 2013 earnings estimate by nine per cent. They now expect shipments of the S4 for the full year to total 60 million mobes instead of 80 million, according to The Telegraph.
"Compared to S3, S4 had stronger momentum in the first quarter of launch," the analysts wrote. "But the following quarter's shipment is expected to be disappointing and its peak-quarter number seems way below our previous estimates."
Today marked the sixth consecutive day Samsung's stock price has fallen, putting the shares at their lowest level since September last year. ®
Sponsored: Are DLP and DTP still an issue?