Sony, Microsoft and Nintendo: The big three slug it out at E3
Do gamers really need next-gen consoles? Many new games suggest not...
Not all bad news
There were some positives coming out of Microsoft, however. Killer Instinct was ever a favourite of mine as a lad, and watching Sabrewolf go dogo-a-mano with Jago brought back a lot of happy memories.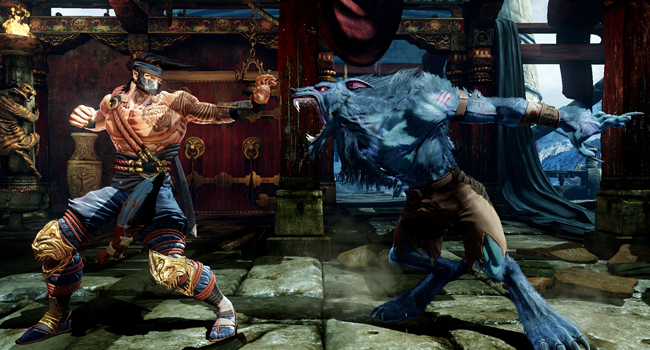 Dog days: Killer Instinct
Titanfall, though perhaps only a timed exclusive, appeals in the way that only stamping around in a giant mechanised biped can, while Ryse: Son of Rome - if there's more to it than QTE events ad nauseam - looked OK too. Who could say no to Gladiator meets Saving Private Ryan?
PlayStation
Is the cubist movement back in vogue or something? After I ridiculed the Xbox One's conservative design in a previous column, Sony only went and opted for an all but identical look.
OK, so the PS4 is possibly a little sleeker, with its angular edges and PS2-reminiscent ridge, but it has hardly blown the Xbox One out of the water from a design perspective. At least Sony nailed the pricing structure, however. The announced £349 is a much more palatable price than its rival's £429.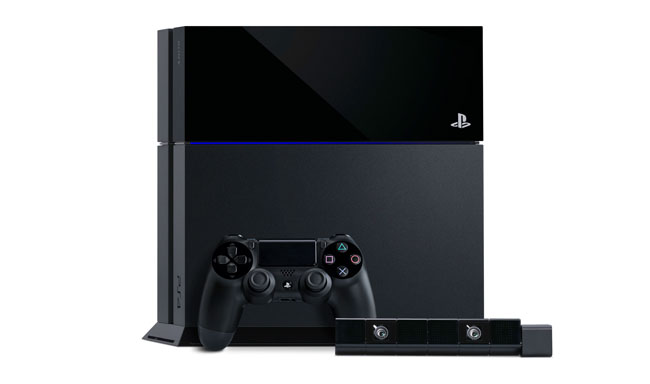 I wasn't overly convinced by Sony's trolling of the Xbox trade-in policy - such as it was before the MS back-tracking - however. Sure, it was fun to see Microsoft squirm, but, as Sony has since admitted, it's leaving licensing policy down to third-party publishers. Really, the decision to allow free trade-ins and game lending isn't in its hands - outside of first-party titles, anyway.
Sony did, however, come out swinging its support of self-publishing indie developers – something it once again outstripped Microsoft on. As a grizzled veteran, I'm excited about the prospect of innovative developers being encouraged to do what they do best, safe in the knowledge they won't be hammered upon uploading their game to online stores.
Also pleasing is the announcement that the PS4 will be region free, meaning any hidden gems - as was the case with the current generation's Demon's Souls - might still be imported by the brave. Now if only they'd make the Blu-Ray player region free too, then I'd really be sold.
Wii
Was Nintendo actually at this year's E3? Does the Japanese giant even reside in the same industry as its competitors these days?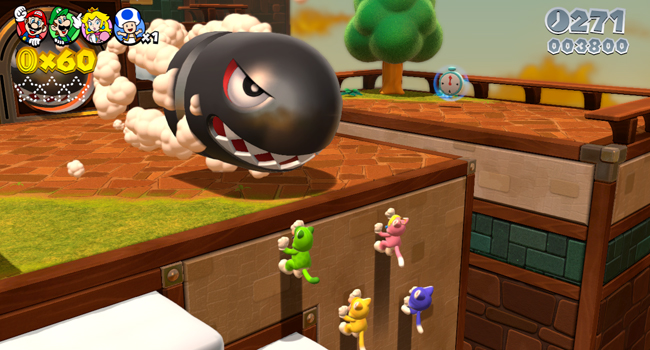 More of the same old, same old from Nintendo? Mario 3D World looks that way...
Nintendo's decision to reduce its E3 press conference to a Nintendo Direct video was a smart choice in that it saved the company a pile of cash. But it was a rather damning move too. Surely a Nintendo confident of its software line-up, as well as its hardware, would have thought nothing of going to war on PS4 and Xbox One? Clearly, that was far from the case.
A lack of truly triple-A announcements – a hodgepodge Mario and no sign of Zelda, Metroid or Wii U Pokemon – was cause for concern, as was the slippage of Wii Fit. It's almost as if the Big N put so much effort into rushing the Wii U to retail last year that it failed to get its release schedule into any kind of working order.
I'd be almost tempted to say that we're edging inexorably closer to the day that Nintendo decides to start developing for PlayStation and/or Xbox. But then I ask myself whether your average PS4 or Xbox One gamer – those brought up on a diet of Call of Duty and Fifa – would readily lap up the likes of Mario, et al?
Might Nintendo actually go the way of Sega, whose Sonic cash cow has been milked dry to produce an oversaturation of bad games? Come on, Nintendo, pull your finger out already.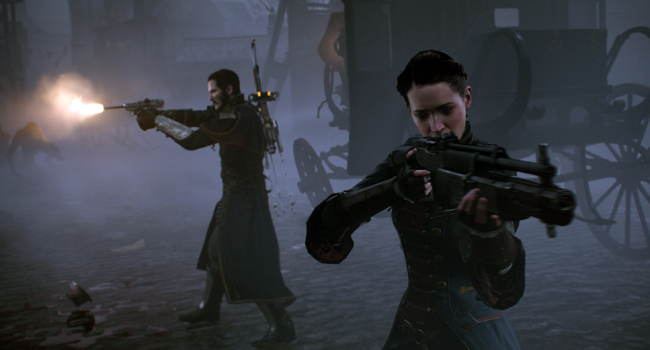 Will buyers who like games along the line of The Order really want Nintendo fare?
Decisions, decisions…
In the end, with both Xbox One and PS4 shaping up so similarly in terms of power and features, it might all come down to the simple matter of pricing. In the eyes of the non-fanboy gamer the Xbox One is, give or take, about two game purchases higher in price than the PS4, therefore making Sony's console the easy choice.
We're still a Gamescom and Tokyo Games Show away from either console hitting store shelves, however, so expect plenty to change yet. I'm calling an Xbox One price cut now. As for Nintendo, well, let's just say it's lucky that in Mario Kart, Zelda, Smash Bros. and Metroid it still has its aces up its sleeve - assuming Miyamoto and co ever manage to finish any of them. ®
Sponsored: Minds Mastering Machines - Call for papers now open